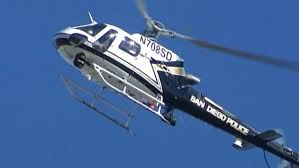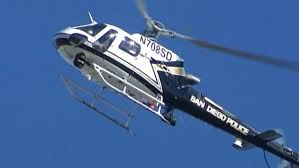 The San Diego Police Department announced Wednesday, July 8, 2015, that loudspeaker public-address messages periodically broadcast from the sky by the agency's helicopter crews — often unintelligibly, many contend — are now available online, as well, for clarity's sake.
The airborne alerts about missing children, fleeing crime suspects and other pressing situations are now posted on the neighborhood social-networking site Nextdoor.com, as well as on Twitter.com, username @SanDiegoPD.
The service, which began this month as a trial program, was prompted by public complaints about helicopter announcements being drowned out by the chopper's roaring engine, SDPD spokesman Matt Tortorella said.
Source: CBS8, http://www.cbs8.com/story/29506208/sdpd-posting-helicopter-announcements-on-nextdoor
---
What do Facebook, Twitter, Nextdoor, ImproveUC and UCCA have in common? They are all ways neighbors can connect with neighbors and the University City community. Create a post, start a conversation, share the news, organize an event, keep in touch, take a look: