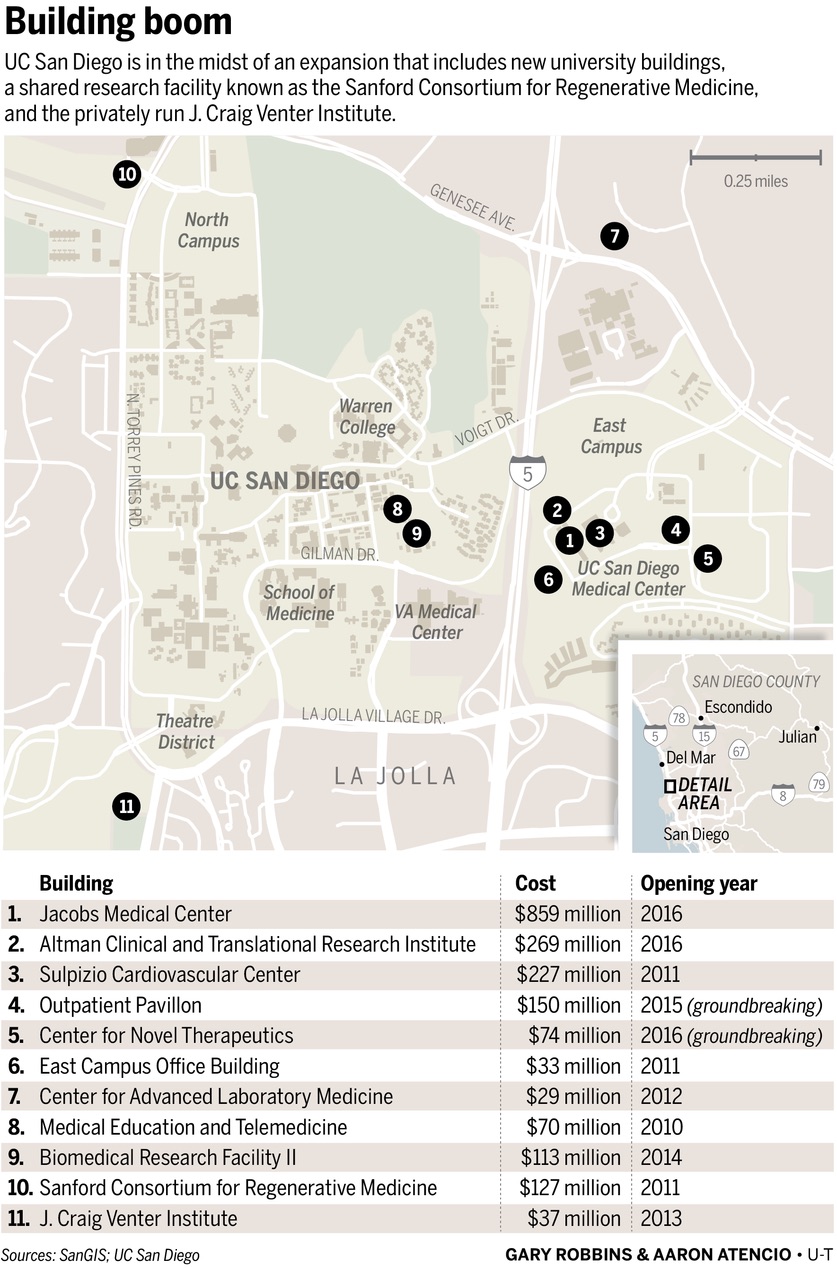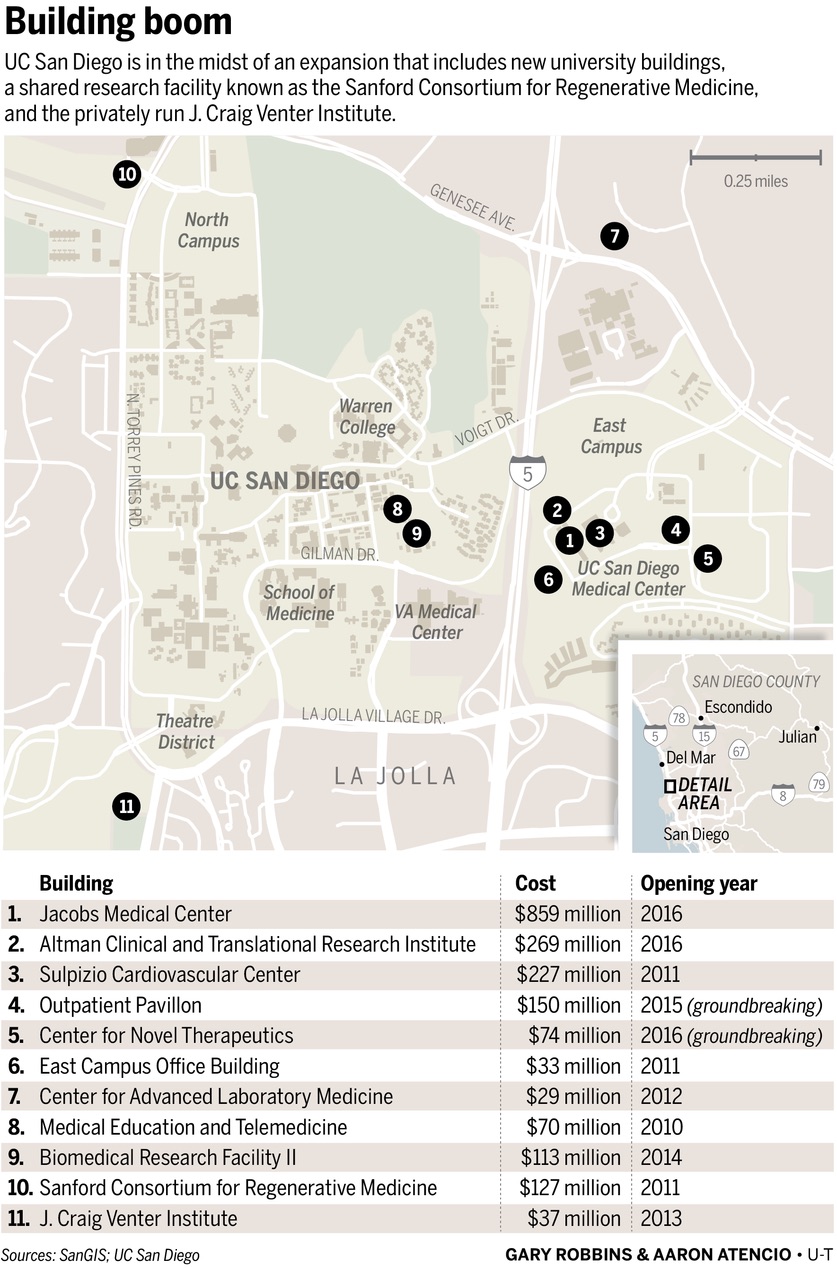 Dr. David Brenner, vice chancellor for health sciences and dean of the School of Medicine at UC San Diego. wants UC San Diego up there with UCLA and Stanford University within 5 years. He's angling for the "honor roll" — U.S. News & World Report's list of the nation's 15 best hospitals.
His plans include a major expansion in UCSD health sciences with new office buildings, medical centers, and research institutes on the campus south of the Genesee Avenue exit from Interstate 5.
Source: SD Union Tribune. Read more, including the UC San Diego health sciences building boom, at http://www.sandiegouniontribune.com/news/2015/aug/21/brenner-UCSD-growth/; newspaper subscription may be required. Illustration from SD Union Tribune.
---
What do Facebook, Twitter, Nextdoor, ImproveUC and UCCA have in common? They are all ways neighbors can connect with neighbors and the University City community. Create a post, start a conversation, share the news, organize an event, keep in touch, take a look: