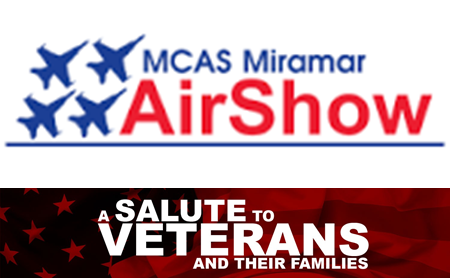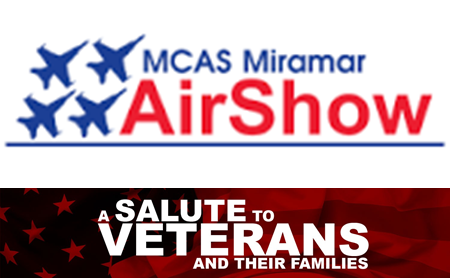 "A Salute to Veterans and Their Families" is the theme of the 2015 Miramar Air Show. View (former) commanding officer Col. John Farnam's welcome video on YouTube at https://www.youtube.com/watch?v=9Xi6u3Gebyw.
"We want to personally thank our wounded warriors, veterans and military families at this year's air show. We take great pride in the men and women who fight our country's battles and the families who support them. This is also our single-greatest opportunity to open our doors to you, our neighbors, and welcome you to our flight line," said Farnam.
As the largest military air show in the nation, the show features military and civilian performers and static aircraft displays from around the world. Headlining this year's show is the U.S. Navy Blue Angels demonstration team. Other notable attractions include the Marine Air-Ground Task Force demonstration, the F-35B Lightning II Joint Strike Fighter, the Patriots Jet Team and the Breitling Jet Team for their first U.S. tour.
Practice day is Thursday, October 1. Air Show days are Friday through Sunday, October 2 through 4. Twilight show and fireworks night is Saturday, October 3.
The air show is free to the public; however, tickets are now on sale for upgraded seating options. For ticket information and up-to-date air show information, please visit the Miramar Air Show website http://miramarairshow.com/.
Source: Marine Corps Air Station Miramar Public Affairs Officer, P.O. Box 452017, San Diego, CA 92145-2017, Phone: (858) 577-6000, miramarmedia@usmc.mil
---
What do Facebook, Twitter, Nextdoor, ImproveUC and UCCA have in common? They are all ways neighbors can connect with neighbors and the University City community. Create a post, start a conversation, share the news, organize an event, keep in touch, take a look: