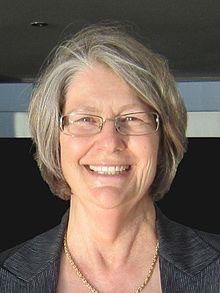 Submitted by the office of Sherri Lightner, City Council District 1; highlights include One La Jolla Center, MCAS Miramar, rail construction in Rose Canyon, and traffic study for University Community Plan Amendment.
Fall is here and I have been enjoying the return of weekly City Council meetings after our summer legislative recess. I was honored to attend the recent grand opening of the One La Jolla Center just north of UTC on Judicial Drive. Tenants can exercise at a five-star gym, dine at a world-class café and even wash their surfboards and store them in a giant locker. There are opportunities companies of all sizes and in multiple industries. Naturally, in keeping with the theme of our excellent biotech and technology sector, some of the first occupants are technology companies. I can't wait to hear what they are developing, and I'm sure it will be on par with our other innovations.

Once again UC is set to host the MCAS Miramar Air Show the first weekend of October and we are also welcoming a new commanding officer to the base, Colonel Woodworth. I look forward to continuing working together and strengthening our growing partnership.

On an important note, many University City residents have called our office with questions about the construction on the north side of Rose Canyon. This is a SANDAG project associated with a double tracking project further south of SR-52. The construction staging and equipment storage is taking place at the end of Regents Road. You can contact Sharon Humphreys with SANDAG directly at (619) 595-5305 with concerns or to get more information about this project.

City staff in the Planning Department have provided an update on the University Community Plan Amendment. This initiative is intended to update the transportation facilities necessary to serve existing and future development in University City. A traffic study was conducted in May 2015, and the data gathered is being used to compile a report on existing conditions. Next, staff will work on the future conditions assessment. Community stakeholders are encouraged to participate and provide input in the amendment process at the future Environmental Impact Report Scoping Meeting which will take place sometime this Fall.
To contact Sherri Lightner's office, visit http://www.sandiego.gov/citycouncil/cd1/
---
What do Facebook, Twitter, Nextdoor, ImproveUC and UCCA have in common? They are all ways neighbors can connect with neighbors and the University City community. Create a post, start a conversation, share the news, organize an event, keep in touch, take a look: