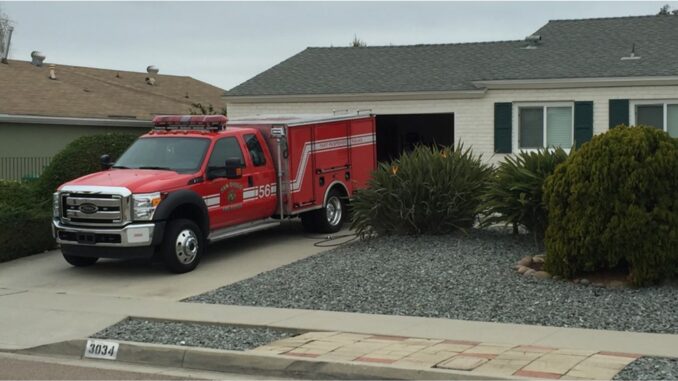 Submitted by UCCA President Barry Bernstein; photo courtesy of Battalion Chief Craig Newell:
On January 13, the long-awaited and much appreciated Squad 56 Fast Response unit began service in South University City. Mayor Faulconer and Council president Sherri Lightner have been strong advocates for providing South U.C. residents this needed service.

The site selected is a leased residence on the 3000 block of Governor Drive. Fire and rescue officials made the announcement at UCCA's January 13 meeting. The two person team, a fire fighter and a paramedic, working from a specially designed vehicle, will be working 12 hour shifts, from 8 AM to 8 PM.
To view related posts, visit https://www.universitycitynews.org/category/sdfd/
---
Notes: Join UCCA today at https://www.universitycitynews.org/join-ucca-today/
If you have a news item to share, please submit your story through UCCA's Contact Us link at https://www.universitycitynews.org/contact-us-or-volunteer-in-uc/
Review article guidelines at https://www.universitycitynews.org/ucca-newsletter-archives/
What do Facebook, Twitter, Nextdoor, ImproveUC and UCCA have in common? They are all ways neighbors can connect with neighbors and the University City community. Create a post, start a conversation, share the news, organize an event, keep in touch, take a look: