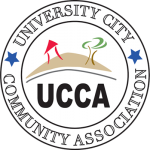 Welcome to 2016! I hope the recent holiday season and the first El Nino storm has left you and your families with a positive outlook and well prepared for the 2016 Leap Year.
With what appears to be the door slamming closed on keeping the Chargers in San Diego, and the meek attempt of upgrading the Padres, sports fans in San Diego may have little to cheer about. Adding to that, there's some chatter circulating that this may be San Diego's final year for hosting ComicCon! Even with all this negative speculation, I think we can all agree on how very lucky we are to live in "America's Finest City".
UCCA has been very active in many fronts these past two months. You can catch up on the very important December E.I.R. meeting information on page 9 of the February print newsletter. There's full coverage of our 2015 Tree/Menorah Lighting on the back page of the newsletter too.
"imagineUC 2020" (revitalization of Standley Park facilities), continues to move forward with the support of Mayor Faulconer and San Diego City Schools. A community information meeting is being planned for this coming Spring to provide an update for all U.C. residents. And of course the addition of the special San Diego Fire and Rescue unit, Squad 56, to ensure fastest response time for our South U.C. residents, will have a very important and appreciated impact.
This year the election of our City Council representative will be in the spotlight. Sherri Lightner will be "termed out". UCCA, in conjunction with San Diego's League of Women Voters, is planning to host a candidates'' forum in October at U.C. High School.
As always, I strongly encourage those of you who may not have already joined UCCA for 2016, to take the opportunity to help us help others who live, work, and attend our schools. Your membership in UCCA is a reflection of your support of YOUR community. Remember, University City is more than just a neighborhood.
---
Notes: Join UCCA today at https://www.universitycitynews.org/join-ucca-today/
If you have a news item to share, please submit your story through UCCA's Contact Us link at https://www.universitycitynews.org/contact-us-or-volunteer-in-uc/
Review article guidelines at https://www.universitycitynews.org/ucca-newsletter-archives/
What do Facebook, Twitter, Nextdoor, ImproveUC and UCCA have in common? They are all ways neighbors can connect with neighbors and the University City community. Create a post, start a conversation, share the news, organize an event, keep in touch, take a look: