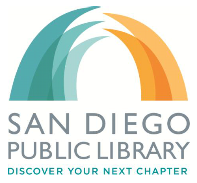 Courtesy of University Community Branch Library – July Highlights | 4155 Governor Drive | 858-552-1655 | sandiego.gov/public-library; now open Saturdays from 9:30 AM to 6 PM!
Adults
Qi Gong (Chi Gong) is a simple preventative health method of relaxing and harmonizing the body. These gentle exercises are suitable for any age and health condition. Every Monday @ 9:30 – 11:30 a.m.

Get fit where you sit! Chair Sit Yoga is a gentle form of yoga that is practiced sitting in a chair or standing using a chair for support. Tuesday , August 2 & 16 @ 2:00 p.m.

Adult Yoga Gentle exercises to aid flexibility and improve concentration. Bring your own mat or towel. Every Thursday @ 4:00 – 5:00 p.m.

CERT Meeting educates individuals about disaster preparedness for hazards that may impact their area. Tuesday, August 2 @ 6:30 p.m.

Concert: Peter Dayeh, a San Diego native, is 2nd Clarinetist for the Santa Crus Symphony and frequently appears with the San Diego Symphony. Wednesday, August 3 @ 6:30 p.m.

Learn how to end Peripheral Neuropathy pain. Presented by: The Foundation for Wellness Professionals, a non profit. Tuesday, August 9 @ 12:00

OASIS: Art: An American Journey takes you on a visual journey throughout American through the eyes of artists painting America at certain times and in certain places. Tuesday, August 9 @ 2:00 – 3:00 p.m.

University City Community Association – No meeting in August 

Pet-Friendly Gardening – Master Gardener Judy Macomber shows you how to turn your yard or garden into a safe environment for your pet.

The UC Book Club will be discussing On the Move: A Life, by Oliver Sacks. Wednesday, August 24 @ 2:00 – 3:00 p.m.

Concert: Tuesday Night Alibi, a barbershop quartet, has been performing for over twenty-five years. They have performed their signature rendition of the "Star Spangled Banner" at different events. Wednesday, August 24 @ 6:30 p.m.
Children's
Join us for Preschool StoryTime for Kids; stories, crafts, finger plays and songs. Every Thursday @ 10:30 – 11:30 a.m.

A Makerspace Craft Station is available in the Children's Area with a different craft each week. All week long (Monday – Saturday).

Join us for Art with Elizabeth, where school aged children can learn how to draw and do other art projects. Tuesday, August 2 @ 5:00 p.m.
Tweens/Teens
Kendama Club Test your skills against others, learn new tricks and just have FUN!!! Every Wednesday @ 1:30 – 2:00 p.m.

Video Game Fridays, Wii gaming with your friends, Get your game on! Every Friday @ 3:00 – 4:00 p.m.

Summer Reading Programs (June 15th through August 15th)

Join us for a children's sports movie to go along with the theme of the Summer Reading Program, Read For the WIN! Call for details on what movies will be shown. Every Friday @ 1:00 – 3:00 p.m.

Watch as Scott Land brings his marionettes to life, with the fun and excitement of a truly entertaining and artistic experience. This is their 20th year of making magic for the young at heart! August 3, 2016 @ 2:00 p.m.

Join Craig Newton for this wonderful program of exciting music ranging from marches to rock and roll. This one-man band will have you singing along. Followed by Free Spirit the Clown entertaining families by doing face painting and making balloon animals. Also enjoy some light refreshments after. August 10, 2016 @ 2:00 p.m.
---
For related posts, visit https://www.universitycitynews.org/category/library/