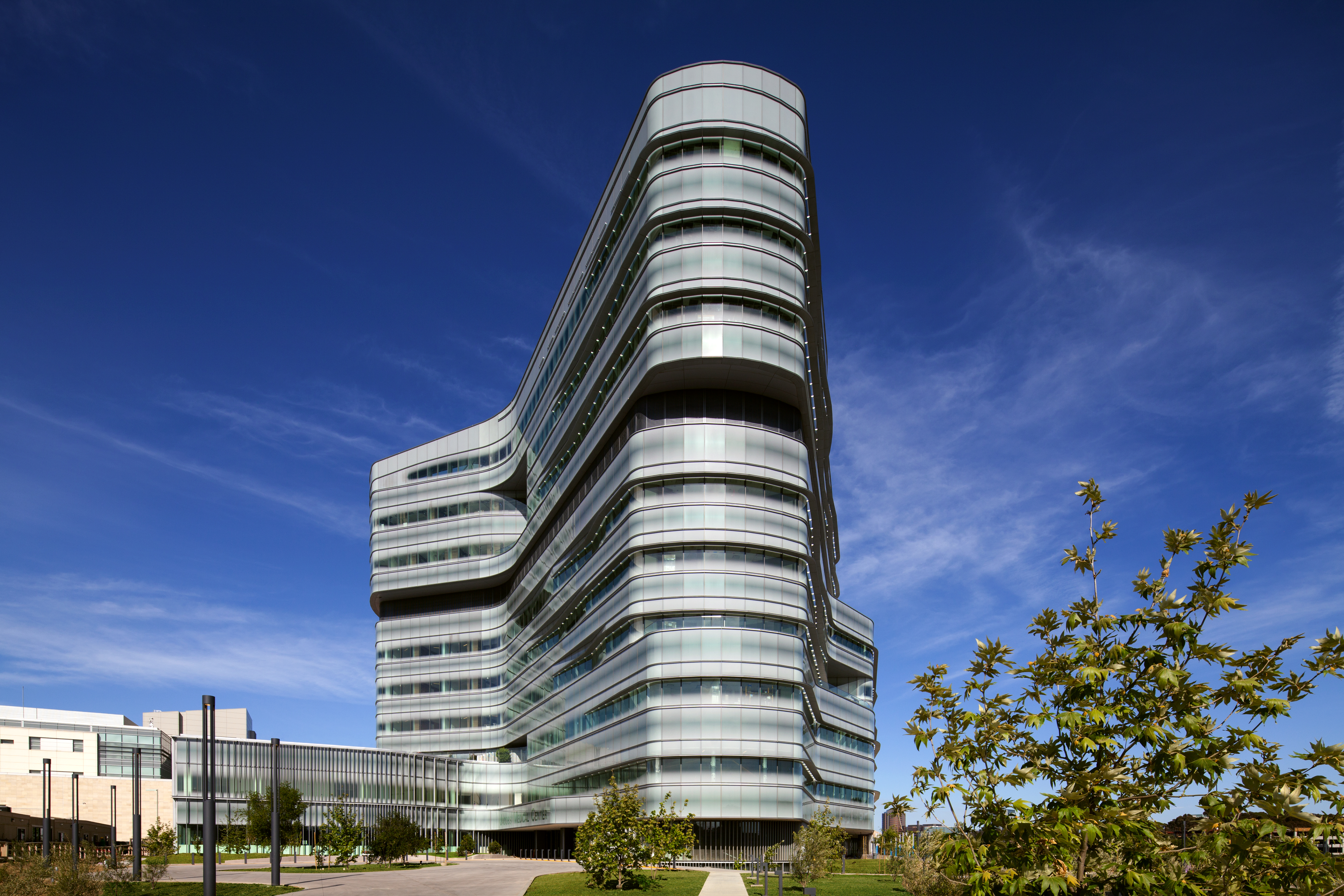 Courtesy of UC San Diego Health:
This Fall, UC San Diego Health will open an advanced medical center that will redefine the standard of inpatient care for residents of University City and the greater San Diego County area.

The 245-bed Jacobs Medical Center, conveniently located in the La Jolla/UTC area adjacent to Thornton Hospital, will specialize in advanced specialty care in three key areas:

Advanced surgical care, offering the region's most advanced intraoperative imaging suite for safer complex surgeries
Cancer care, providing inpatient care for any kind of malignancy with design elements that allow patients greater freedom of movement and faster recovery
Obstetrics and infant care, offering a full-range of services for every kind of birth – from a midwifery staffed Birth Center to a Level III Neonatal Intensive Care Unit

In addition providing the highest level of specialty care in these areas, Jacobs Medical Center has been designed with "home-to- hotel" amenities, including outdoor courtyards and garden terraces, floor-to-ceiling windows, restaurant-style room service, and family areas with lounges and kitchenettes.

UC San Diego Health is building the future of medicine in your community.

Residents of University City are warmly invited to tour Jacobs Medical Center, 9300 Campus Point Drive, on Saturday September 24, from 9 AM to 1 PM and celebrate our 50th year of caring for the community. Space is limited. To sign up for a tour, visit http://health.ucsd.edu/jmccommunityopenhouse. 
---
To view related posts, visit https://www.universitycitynews.org/category/university-city-news-ucca/
Notes: Join UCCA today at https://www.universitycitynews.org/join-ucca-today/
If you have a news item to share, please submit your story through UCCA's Contact Us link at https://www.universitycitynews.org/contact-us-or-volunteer-in-uc/
Review article guidelines at https://www.universitycitynews.org/ucca-newsletter-archives/
What do Facebook, Twitter, Nextdoor, ImproveUC and UCCA have in common? They are all ways neighbors can connect with neighbors and the University City community. Create a post, start a conversation, share the news, organize an event, keep in touch, take a look: