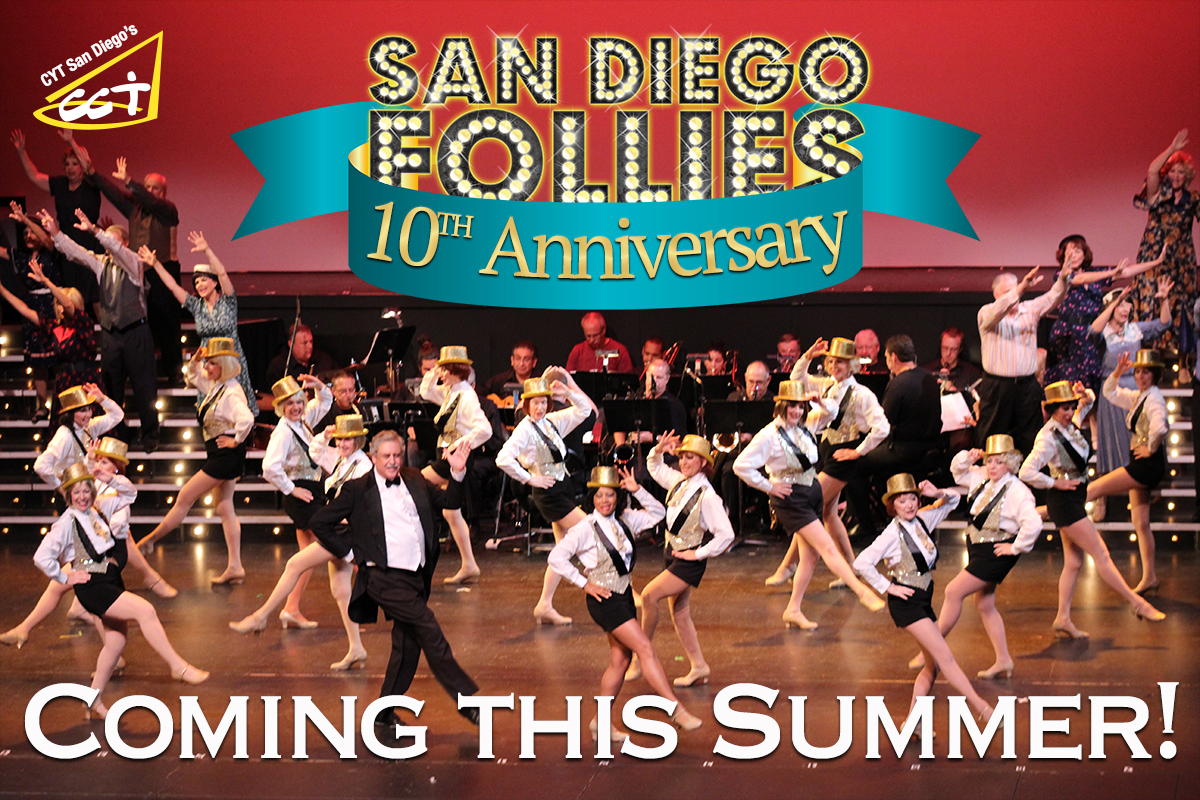 Courtesy of Joan Brobst:
Christian Community Theater (CCT) is excited to announce the plans for San Diego Follies 2017. This year the production presents "The Best of the Follies" chosen from over 300 previous musical selections for their tenth anniversary. Paul Russell, founder of CCT, will be returning to direct this milestone celebration.

Many of the cast are professional actors and singers from the Old Globe, Starlight, television and commercials. Some are new to the stage.

When I retired in 2011 I started taking singing and dancing lessons, to fulfill a lifelong desire in the performing arts. Now I perform with the San Diego Follies, and I'm having the time of my life.

Auditions for the 2017 Follies are open to those 55 and older. The Auditions will be held on March 3, 4, and 5. Contact CCT at 619-588-0206 for additional information, and to request an audition appointment.
---
Photo is of Joan Brobst and Bryant Callihan, taken at the 2016 Follies, entitled "Time Warp".
For more information, visit http://www.cytsandiego.org/programs/CCT-7
---
Notes: Join UCCA today at https://www.universitycitynews.org/join-ucca-today/
If you have a news item to share, please submit your story through UCCA's Contact Us link at https://www.universitycitynews.org/contact-us-or-volunteer-in-uc/
Review article guidelines at https://www.universitycitynews.org/ucca-newsletter-archives/