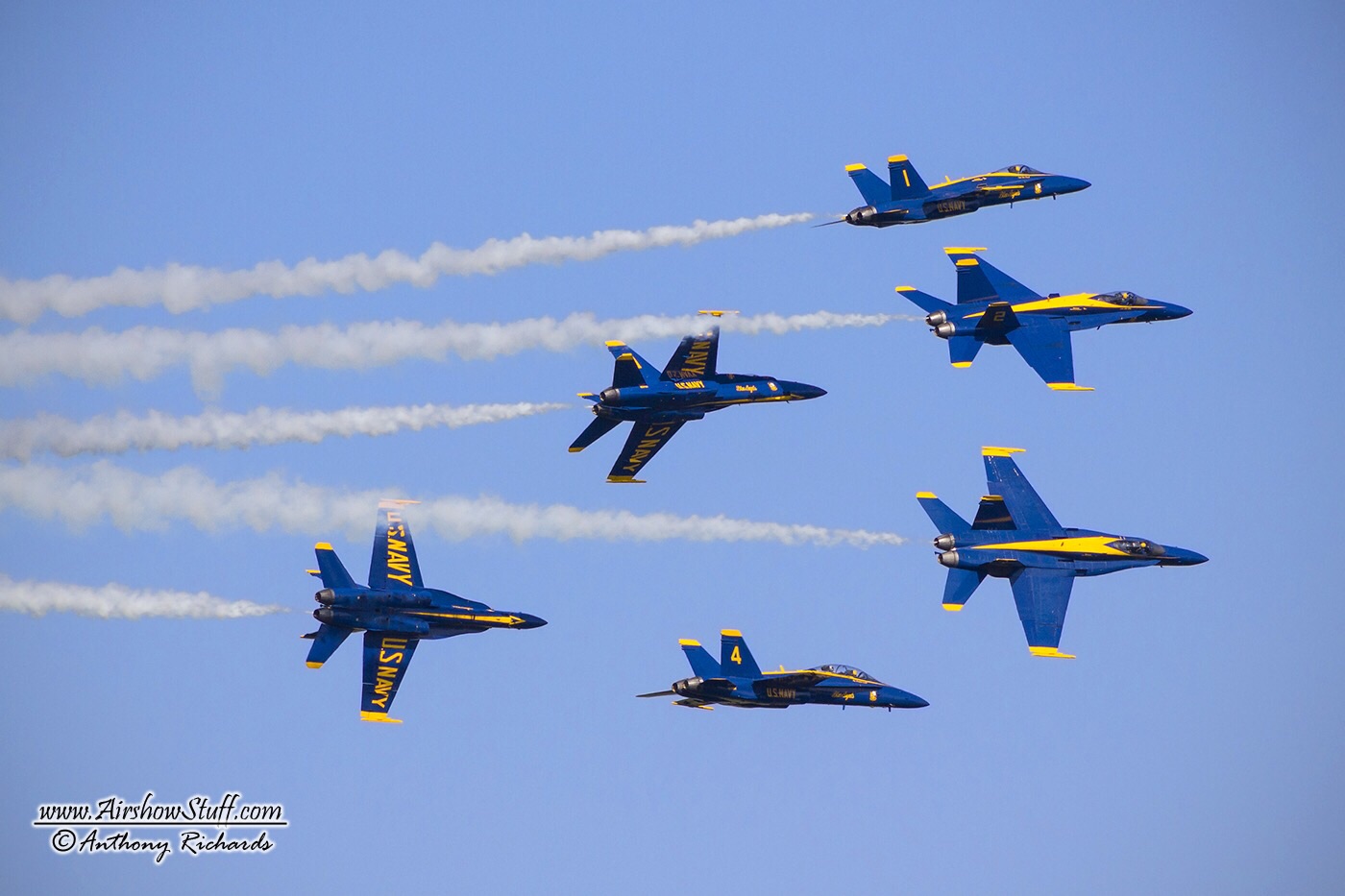 Here's when to expect aircraft flying over residential areas during the Air Show:
1:25 – 1:55 PM – Patriots Jet Team
2:05 – 3:05 PM – U.S. Navy Blue Angels
3:50 – 4 PM – MV-22 (Rotary wing Osprey)
4:05 – 4:20 PM – F-35B (solo demo, single engine aircraft)
The theme of the 2017 MCAS Miramar Air Show is "A Salute to Vietnam Veterans." The Air Show provides an open door to the local community. This year it also provides an opportunity to recognize and honor the tremendous sacrifices made by our Vietnam veteran brothers and sisters.
While the Air Show performance dates are Friday to Sunday, September 22-24, military aircraft will be seen and heard in the skies above University City and surrounding areas from Wednesday, September 20 to Monday, September 25.
Wed, Sep 20 – Arrival and transition
Thu, Sep 21 – Air Show practice
Fri – Sun, Sep 22-24 – MCAS Miramar Air Show
Mon, Sep 25 – Departure and transition
For more information and the complete schedule of events, visit www.miramarairshow.com
For related posts, visit https://www.universitycitynews.org/category/miramar/