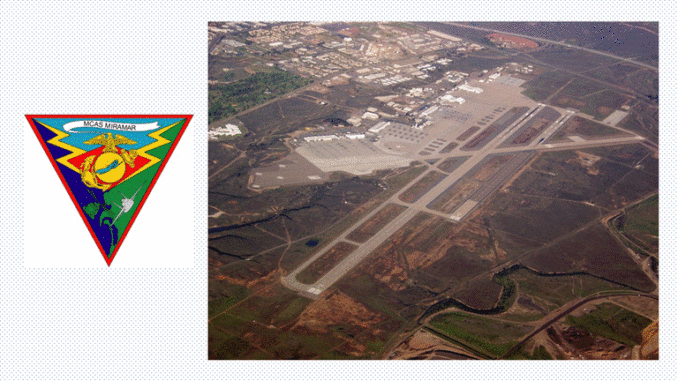 Update:  Photo of Air Force One  departing MCAS Miramar courtesy of Ron Belanger.
---
This according to reporting by KUSI: Air Force One is expected to arrive at MCAS Miramar at approximately 11:30 on Tuesday, March 13. The president will then tour the border wall area, returning to speak with Miramar personnel around 2 PM. Air Force One is expected to depart shortly afterwards.
Full story from KUSI at http://www.kusi.com/preparation-underway-as-president-trump-plans-visit-to-view-border-wall-prototypes/
Union Tribune is reporting (all times approximate):
– 2:00 PM.: President delivers remarks to members of the military at Marine Corps Air Station Miramar.
– 2:50 PM.: President leaves San Diego.
For related posts, visit https://www.universitycitynews.org/category/miramar/