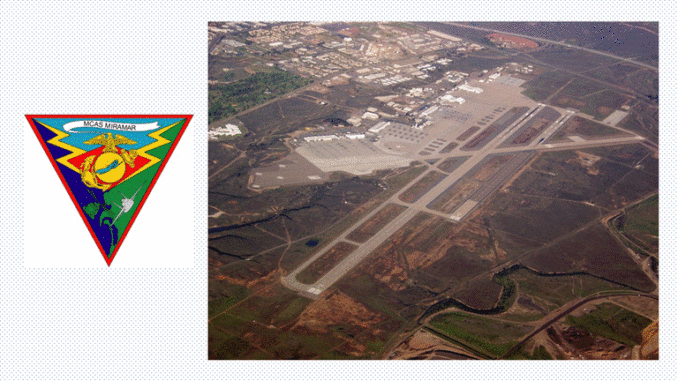 MCAS Miramar hosted a Community Leaders Forum on Thursday and UCCA was there; UCCA's vice president Diane Ahern represented University City.
In support of its training mission, MCAS Miramar announced that scheduled operations are expected to increase from now through the end of June. 
Increased operations include day, evening and weekend hours, increased fixed wing (jets) and increased rotary wing (helicopter and osprey) flights. Visiting squadrons will train with Miramar Marines. Training will support combat readiness with air to ship training (off the coast) and air to ground training (primarily at 29 Palms).  On some evenings, field carrier landing practice (also known as Touch & Go training) and other operations could continue as late as midnight.
If you have specific questions or concerns about current operations at MCAS Miramar, contact the Operations Duty Officer (ODO) by phone at the time of the incident at 858-577-4277 and provide details about the incident including date, time, location and type of aircraft.
For more information, visit  MCAS Miramar Operations at http://www.miramar.marines.mil/Departments/Operations.aspx
For related posts, visit https://www.universitycitynews.org/category/miramar/