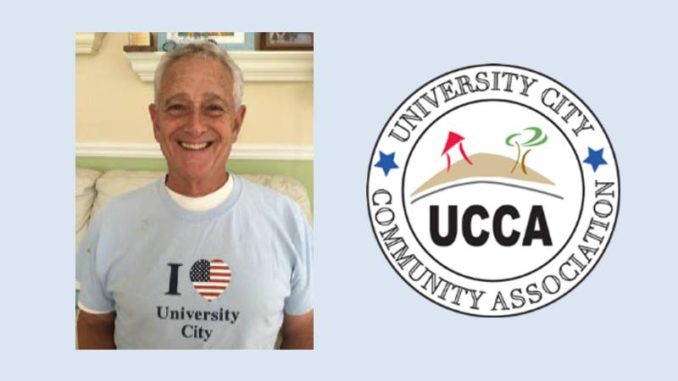 Pure Water / sewer pipeline lawsuit… The University City Community Foundation UCCF lawsuit, supported by UCCA, against the City Public Utilities Department (Pure Water Project) which challenges the EIR, had an initial settlement conference in early July. As of August 20, there has been no discussion of alternative pipeline routes. In April, the City Council ordered the formation of "working groups" to provide oversight and safety recommendations related to the Pure Water pipeline construction. Up to now these groups have met four times. The groups, two in Clairemont, one in University City, and one in Scripps Ranch will have the opportunity to continue their oversight responsibilities once construction begins in May/June of 2019. For more information from UCCF, visit https://uccfsd.org/
Short Term Vacation Rental (STVR)… As many of you know, among the many issues/problems our City Council and Mayor have on their plates, the STVR, (short term vacation rentals) was one of huge importance to the character of our city. Its stringent restrictions (crafted by Councilwoman Barbara Bry) are planned to be implemented next July. UCCA supports this ordinance and our Mack Langston and Diane Ahern played an important role in supporting and publicizing its adoption. However, San Diego voters may get a chance to overturn newly-approved rules to regulate short-term vacation rentals. On Thursday, September 30, vacation rental proponents turned in more than 62,000 signatures to place a referendum on the ballot. For more information, visit https://www.kpbs.org/news/2018/aug/31/signatures-submitted-referendum-overturn-san-diego/
Summer is just about over… students are back in school and there's probably still a few very warm days ahead in September. These past couple of months were busy ones in U.C. Of course, there was the fabulous "UC Celebration", (with pony rides and snow), all thanks to co-chairs Jemma Samala and Randall Tonini. Standley Park's "banana split" was great family fun for everyone as were the summer Sunday concerts-in-the-park. The National Night Out, on August 7, returned to its popular format of neighborhood gatherings. 
Welcome to all of our new University City families… it seems like these past six months many new families have moved to U.C. Good news for our local realtors! Del Mar Racetrack just finished its summer schedule, with the Bing Crosby session scheduled to begin in November. Curie School moved a step closer to a grass field, as the Standley Park Advisory Committee gave their approval at their July meeting.
It has been so dry this summer… the second lowest amount of recorded rainfall in San Diego history! Those of you who chose the drought resistant yards/plants made a smart move at just the right time. It's been very tough on vegetables however, even with additional watering my tomato yield was disappointing. You may notice I have said nothing about our Padre's very dismal win/loss record.
Volunteer thank you and recognition… On Sunday, August 19, UCCA honored its many volunteers during the concert intermission. Special volunteer recognition awards provided by CA Assemblyman Todd Gloria's office were presented to Don Hotz, (Newsletter Coordinator), Barbara Gellman, (Neighborhood Watch Coordinator), and Ruth DeSantis, (UCCF president). Complimentary drink vouchers and a special refreshment table, (courtesy of Coffee Bean) were distributed to our many newsletter and neighborhood watch captains as we all sang along, danced or tapped our toes to the music of the Corvelle's tribute to the "Supremes".
Full-color newsletter… Hopefully you have noticed that this September edition is our first full-color UCCA newsletter. A San Diego County grant, approved by Supervisor Kristen Gaspar, has provided UCCA funds for 10 editions to be published in full color. The grant also allows for special additional community topics of interest to be communicated via "podcasts". UCCA Board is looking forward to establishing our first podcast in the next few months. Supervisor Gaspar is scheduled to be a guest speaker at our September 12 UCCA meeting…please plan to attend.
Once again, welcome to our many new University City families. Enjoy your Labor Day weekend. I hope you will become involved as active UCCA members when our 2019 membership drive begins and support our efforts in making and keeping University City, "more than just a neighborhood".
---
For more University City News, visit https://www.universitycitynews.org/
To view the entire September 2018 newsletter as a 3D FlipBook, see below: