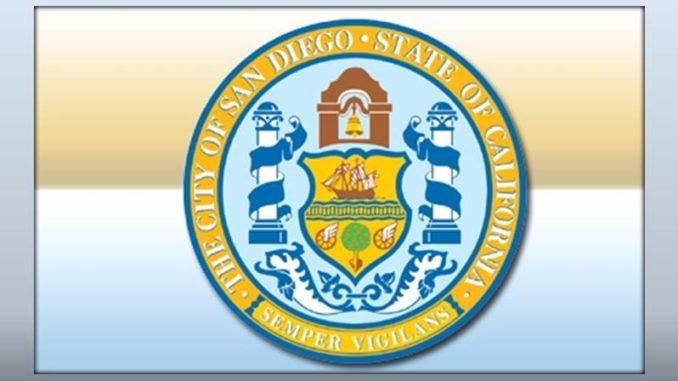 The San Diego City Council is the legislative branch of government for the City of San Diego. The Council uses a Strong Mayor system with a separately elected Mayor who acts as the executive. There are currently nine members of the Council. The duties of the City Clerk include technical support of the City Council, including the preparation and distribution of agendas of Council meetings and agenda items

When and where are the City Council meetings? City Council meets on Mondays at 2 PM and on Tuesdays at 10 AM on the 12th floor of the City Administration Building, 202 "C" St. in downtown San Diego. Additionally, Council meetings may also be held in the evening or out in the community when a particular item warrants it. City Council is on legislative recess until Monday, January 7, 2019.

What's on the City Council's agenda? The City Council Docket (agenda) is posted on-line for upcoming City Council meetings on the Wednesday prior to the Monday and Tuesday meetings. Members of the public may also have the docket emailed to them. To be added to the email list, call the City Clerk's office at 619-533-4010.

How do members of the public speak in front of the City Council? Those who wish to speak on a docketed item must fill out a speaker slip available in the rear of Council Chambers and in the lobby just outside Chambers before each meeting. Speaker slips should be submitted to the City Clerk prior to the start of the City Council meeting. Time allotted to each speaker is determined by the Chair and, in general, is limited to three (3) minutes per speaker per item.

For more information about making a difference in San Diego by attending City Council meetings, visit www.sandiego.gov/city-clerk/aboutus/faq.
Contact information for each of the Councilmembers, the Mayor and City Departments such as the City Clerk is available on the City's webpages at https://www.sandiego.gov/
---
For related posts, visit https://www.universitycitynews.org/category/district-1/