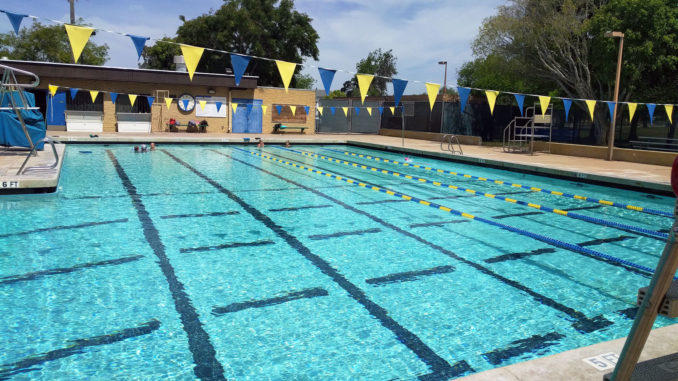 Swanson Pool will open for the season on Monday, February 25. As one of the few heated pools in San Diego, Swanson offers water fitness classes as well as lap swimming and swim lessons. For more information, call the pool office at 858-552-1653 or visit the City's website at www.SanDiego.gov and search on 'Swanson Pool'.
Standley's Spring Program begins March 1. Copies available at the Recreation Center and online; visit the City's website at SanDiego.gov and search 'Standley Park'.
The 4th of July Celebration committee held its first meeting in February. Their next meeting with be March 6 at the Recreation Center. For more information, contact Randall Tonini at randalltonini@icloud.com
UC Little League baseball, UC Del Sol softball, and Mesa Soccer are all fielding teams this Spring and anxious to practice and begin their schedules.
Three new accessible parking spots are to be installed at the western end of the Standley Recreation Center parking lot near the courts.
And speaking of the courts, pickleball is now offered two days a week. Contact Brad at the UC Racquet Club at 858-452-5683.
The Recreation Council is seeking a SD County grant to help offset costs of Summer events including the UC Celebration and the Summer Concerts.
Speaking of Summer Concerts, there will be seven this year instead of the usual eight; this is because the 4th of July holiday occurs on a Thursday and the Celebration features music throughout the day and ends in a concert. The Summer Concert committee, chaired by Andy Freeburn, is busy working on the schedule now. Contact him at promovstar@aol.com
Save the Date for Standley Park's Annual Spring Egg Hunt on Saturday, April 13, 10 AM to 12 PM.
For related posts, visit https://www.universitycitynews.org/category/parks-recreation-dept/