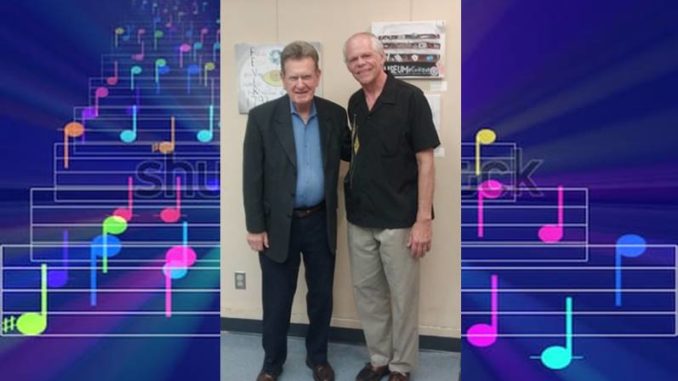 The University City Community Association would like to thank Tom Ventimiglia and Greg Zinser for collaborating on two songs in honor of University City. Tom and Greg are two neighbors who help University City become more than just a neighborhood. Next time you run into them, please let them know how much you appreciate their musical tributes to University City.
Take a listen on UCCA's SoundCloud podcast channel at the links provided below. No special equipment needed. Just click on the link, turn up the volume on your device, and click on the 'play' button.
You can listen to these two songs and all UC Talks podcasts on UCCA's SoundCloud "UC Talks" station at https://soundcloud.com/ucca-785209867.
---
UC Talks is a hyper-local podcast that features conversations, interviews, and news (and songs!) of University City. UC Talks also includes readings of the University City newsletter. It's managed by University City Community Association (UCCA) and made possible, in part, by a generous Community Enhancement Program grant from the County Board of Supervisors. Our podcast host is newsletter editor Jemma Samala. Take a look at and listen to all available podcasts on UCCA's SoundCloud homepage at https://soundcloud.com/ucca-785209867
---
For related posts, visit https://www.universitycitynews.org/category/uc-talks-podcast/