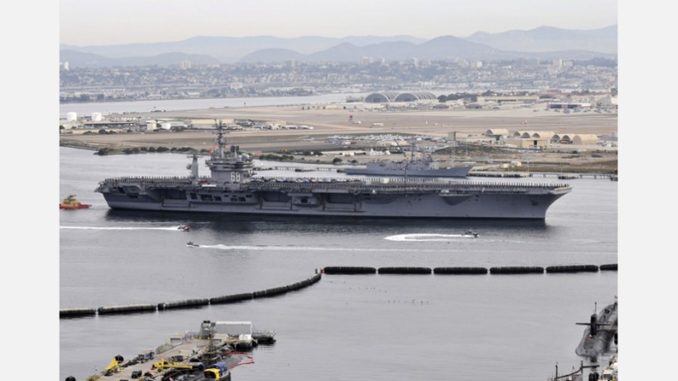 The US Naval Institute reports that the USS Nimitz arrived in San Diego on May 1. The crew of Nimitz has been isolated inside the carrier since the beginning of April in anticipation of getting underway this month. Likewise, Carrier Air Wing 17, the command staff of Carrier Strike Group 11 and crews of the planned carrier escorts have been isolated in California ahead of the strike group assembling in San Diego. The aircraft carrier Nimitz will likely remain at sea after completing its Composite Training Unit Exercise (COMPTUEX) off the coast of San Diego and not return to port ahead of its deployment as a way to reduce the risk of exposing the crew to the COVID-19 virus, according to the report.
The COMPTUEX is designed to integrate the different members of a Nimitz Carrier Strike Group into a cohesive unit. The exercises test the strike group's ability to undertake multiple missions and carry out sustained combat operations from the sea, according to the Navy.
For posts from US Naval Institute, visit :
Those living and working in areas adjacent to MCAS Miramar may see and hear increased activity while the training exercises are under way.