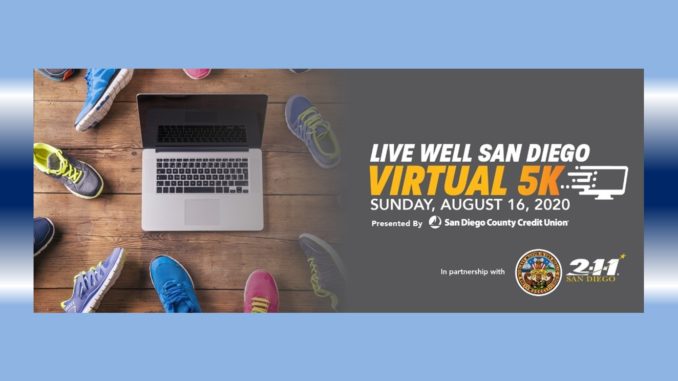 The 2020 Live Well San Diego 5K & Fitness Challenge is going virtual…and it's FREE!  In partnership with 2-1-1 San Diego, this year's event will help celebrate the 10th Anniversary of the Live Well San Diego vision, bringing thousands of San Diegans "together" in support of a healthy, safe and thriving San Diego County.
The Fitness Challenge started on July 13 (Live Well San Diego's 10th Birthday!) and will finish on August 16 with a 5K Virtual Race. With your registration grab a sweet, limited edition trucker hat (while supplies last!) and a virtual bib to wear while completing the race.
There's still time to get in on the action; registration deadline is August 15, 2020. For more information and to register, visit https://www.livewellsd.org/content/livewell/home/livewellsd5k.html
For related posts from UCCA, visit https://www.universitycitynews.org/category/district-3/
Information compiled by contributor Diane Ahern, UCCA publicity and promotion.