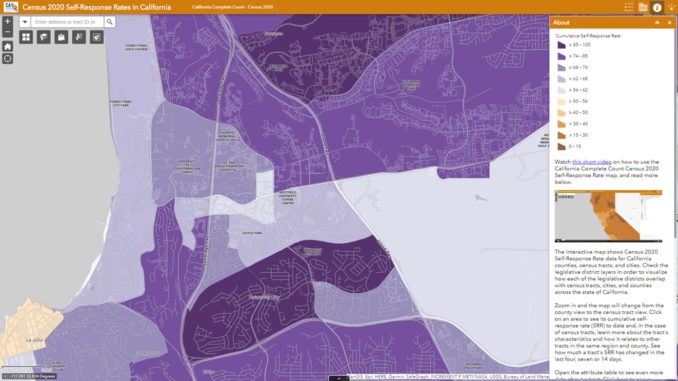 The Census is happening now! All Californians can now complete the 2020 Census online, by phone or by mail. A Census ID is not required for households to respond online or by phone. Census enumerators out in the field, knocking on doors to follow up with households that have not yet responded to the Census and are there to help. To learn more on how to identify a Census worker, click here.
If you haven't had a chance to respond, there is still time. Every Californian can now respond to the Census online at https://my2020census.gov and by phone by calling the numbers available here. Complete your Census TODAY!
Check out the response rate in University City and San Diego by using the CA 2020 Self-Response Rate map at https://census.ca.gov/california-self-response-rate-map/.
For more information, visit https://census.ca.gov/census-101/