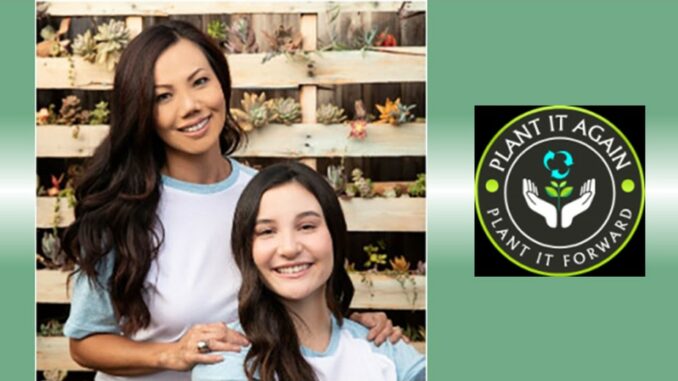 From Olivia Kries: Hi! My name is Olivia and I'm a junior at High Tech High Mesa. Earlier this year with the help of my parents, I started Plant It Again, a certified nonprofit organization. The mission of Plant It Again is to recycle drought tolerant plants back into our local communities while creating fulfilling careers for those with special needs.
I've lived in University City my whole life and love it here! The weather, hiking trails, and beaches are perfect for someone who loves the outdoors like me. Being able to enjoy nature year-round has made me conscientious of our natural resources. Less than 2 years ago my parents redesigned our yard to conserve water by utilizing drought tolerant plants.
Through this process, I learned the value of succulents. Not only are these plants beautiful and extremely easy to care for, they are drought tolerant and fire safe. They grow so fast that in no time you will have plenty to share with your neighbors and friends. Soon, my mom had too many and didn't know what to do with them.
As they say, necessity is the mother of invention so the idea of plant recycling was born. We needed a centralized location that succulent gardeners could donate their extra yard cuttings. Once we open, Plant It Again will train and employ adults with intellectual and developmental disabilities for a variety of fulfilling job opportunities.
We just started fundraising on Go Fund Me to open the first plant recycling facility. Please see our website at PlantItAgain.org and follow us on Instagram and Facebook, both @PlantItAgain.
---
For more information on the value of succulents, visit their website at PlantItAgain.org