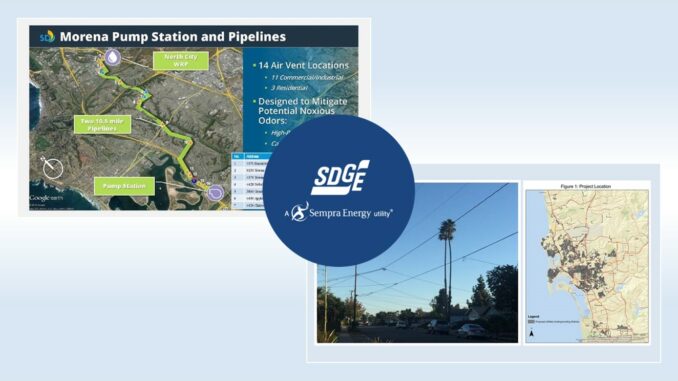 From the San Diego Union Tribune: San Diego City Council votes Wednesday, December 30, 2020, on extension of franchise agreement with SDG&E. The San Diego City Council has called a special meeting for Wednesday to vote on granting an extension to the soon-to-expire SDG&E franchise agreement, which covers electric and gas services within the city limits. To pass, any extension of the city's agreement with SDG&E would require approval of two-thirds — or at least six members — of the city council.
… Under the current agreement, the fees paid by SDG&E generated $47.8 million to the city's general fund and $15.9 million to the city's Environmental Growth Fund in fiscal year 2020. In addition, a surcharge in SDG&E's electric franchise generated $63.6 million to the city's Utility Undergrounding Program.
 … Eleven months ago, City Attorney Mara Elliott filed a 94-page lawsuit in San Diego Superior Court looking to get a judge to make SDG&E reimburse the city $35.6 million. The dispute centers on existing SDG&E equipment that is obstructing a portion of the Pure Water San Diego Program, a project designed to reduce ocean pollution and increase the city's water supply. Citing a section of the franchise agreement, the city says SDG&E must pay to move its equipment; the utility disagrees.
---
To read the entire article from the Union Tribune, visit https://www.sandiegouniontribune.com/business/story/2020-12-28/sd-city-council-to-vote-wednesday-on-temporary-extension-of-franchise-agreement-with-sdg-e