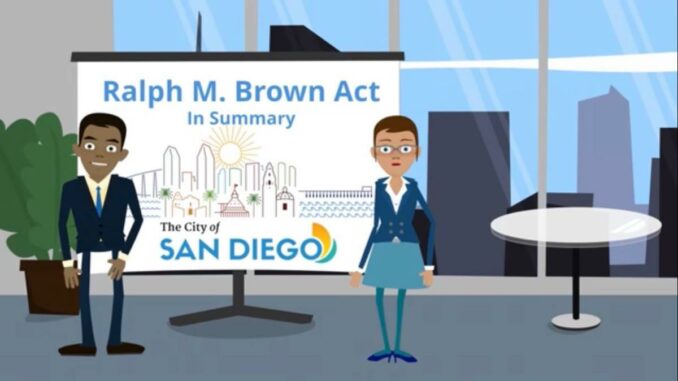 From info posted on the City of San Diego website: City boards such as the planning group (UCPG), the Community Plan Update Subcommittee (CPUS), and the Community Recreation Group (CRG) are subject to the Brown Act. The City created a video about the Brown Act as it pertains to those who serve on a City of San Diego commission, board, or committee.
The video also contains information for members of the public who attend such meetings and who wish to participate and/or speak on both agenda and non-agenda topics.
After watching the video, UCCA's Diane Ahern learned that there are Brown Act restrictions for board members related to the use of email, social media, and the news media. There are also restrictions for board members who speak to the public and/or to other board members outside of a formal public meeting.
The video is available on YouTube and on the city's website at https://www.sandiego.gov/insidesd/understanding-brown-act
See also Boards and Commissions at https://www.sandiego.gov/boards-and-commissions