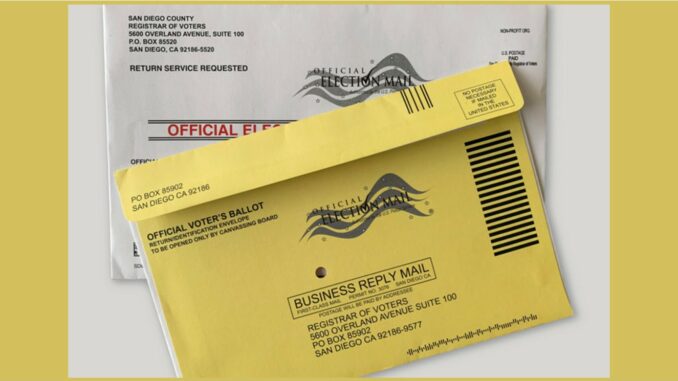 Every active registered voter received a ballot in the mail for the upcoming gubernatorial recall election. Voters have several options to return their ballot:
Vote by returning the ballot through the U.S. Mail or at one of many convenient mail ballot drop-off locations around the county.
Vote early at the Registrar's office from 8 a.m. to 5 p.m. Monday through Friday.
Vote at an in-person voting location near you or the Registrar's office Saturday, September 11 through Monday, September 13, 8 a.m. to 5 p.m. All in-person voting locations will again be open on Election Day (September 14) when the voting hours will change to 7 a.m. to 8 p.m.
For the most up-to-date information about locations and hours, visit the Registrar of Voters at sdvote.com