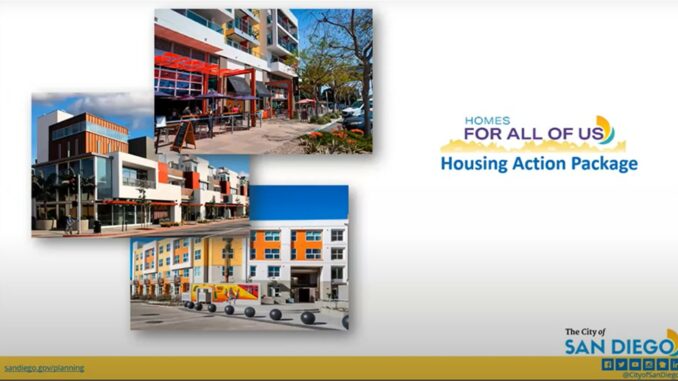 From the City of San Diego: Senate Bill 9 was passed by the state legislature in 2021 and took effect on Jan. 1, 2022. It requires a city to approve the following:
Up to two new homes on a single-family zoned lot and/or;
Splitting a single-family zoned lot into two lots about the same size.
Senate Bill 9 also allows for the city to tailor some decisions regarding setbacks, parking, landscaping and development impact fee (DIF) requirements. The City's Municipal Code will be amended with an additional section that focuses on multi-dwelling units and lot splitting in single-family zones.
View the current SB9 YouTube Video Series [Implementation, Geographic Limitations, Setbacks, Tree Canopy, Parking Outside Transit Priority Areas (TPA), Development Impact Fee (DIF), Impact on Single Family Lot Standards, Development Scenario] on YouTube: https://www.youtube.com/watch?v=CrgUrUHMLzA&t=8s