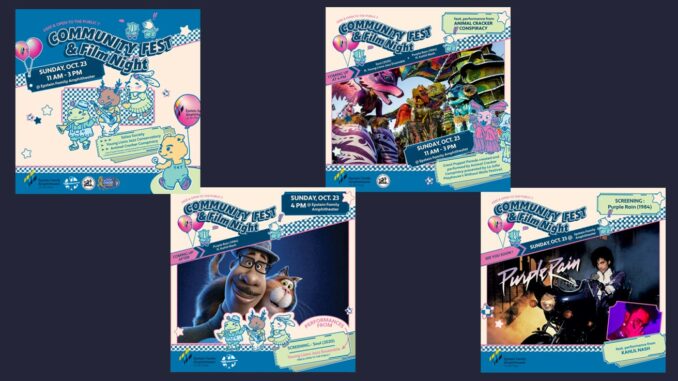 From UCSD: The University City community and neighbors are invited to the new Epstein Family Amphitheater for a free community fest and film night at UC San Diego. Please feel free to share this information with friends and your local networks.
Taking place right off the Central Campus trolley station on the UC San Diego Blue Line, enjoy a free daylong community event featuring family-friendly activities, vendors and performances.
The amphitheater will come alive with a giant puppet parade presented by the La Jolla Playhouse and Animal Cracker Conspiracy, salsa lessons, and performances by the Young Lions Jazz Ensemble. Vendors will offer fun-for-all-ages activities and delicious food and drinks.
At night, guests can enjoy a film screening of the 1984 cult classic, Purple Rain.