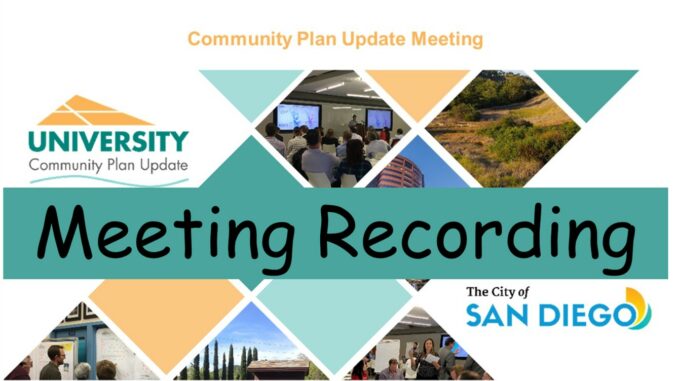 The UNIVERSITY COMMUNITY PLAN UPDATE SUBCOMMITTEE met on Tuesday, October 18th, 2022, via Zoom. The meeting recording is now available on YouTube; and by link at the end of this post. On the agenda:
Introduction to Iterative Process – City staff will provide context and graphical representation of Scenario 2 and a brief guide to next steps in the process. Staff will also discuss the development of City and Subcommittee designed scenarios.
Land Use Scenarios Discussion – Chair will lead a discussion to collect input on the previously presented scenarios. Staff will provide technical support.
October 2022 – Land Use Scenarios Discussion
Reference Items: