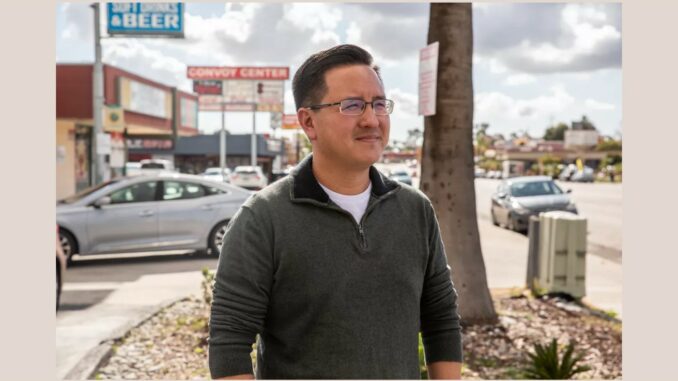 ➡️ Please note: The University City News website and print newsletter are free to read but are not free to produce and print and maintain. UCCA membership dues and advertising revenue help to make both the website and print newsletter possible. Membership dues also support many events, projects, and activities (such as the December Holiday Celebration, the 4th of July UC Celebration, Summer Concerts, Oktoberfest, neighborhood watch, street median and utility box beautification) that make University City more than just a neighborhood.

 ➡️ Please join UCCA for 2023 at: https://www.universitycitynews.org/join-ucca-today/
The San Diego City Council begins the week with a certification of election results and the inauguration of the candidates who were elected and re-elected to represent their districts in the City Council. This includes Districts 2, 4, 6, and 8.
Agenda Item 200 – Declaring the Results of the November 8, 2022 Election – Councilmembers vote to certify the results of the November election.
Agenda Item 201 – Inauguration Ceremony for the Seventy-Fourth City Council (Council Districts 2, 4, 6, and 8) – Re-elected and newly elected candidates are sworn into office.
The agenda and the Inauguration Day program are available on the City website at: City Council December 12, 2022: Inauguration Day
---
As reported by the San Diego Union Tribune 12/12/2022, Kent Lee, prolific volunteer, UCSD grad will represent city's most heavily Asian district including University City, Mira Mesa in the newly redrawn City Council District 6.
Kent Lee, San Diego's newest City Council member, brings the perspective of a father raising two toddlers and someone with expertise on the local arts and nonprofit communities. Lee, 37, is also a first generation Asian American representing the city's most heavily Asian council district, a crucial role as San Diego and its council become steadily more diverse.
He also has a vantage point on the city's housing crisis that's becoming more common with rising interest rates and property values: Lee says it would be nearly impossible today for him to afford the Mira Mesa home he and his wife bought years ago. 
Lee, a Democrat, is replacing termed-out Republican Chris Cate as the representative for central inland District 6, which includes University City, Mira Mesa, Kearny Mesa and the Convoy District.
That's an excerpt; read the entire article on the: San Diego Union Tribune site.