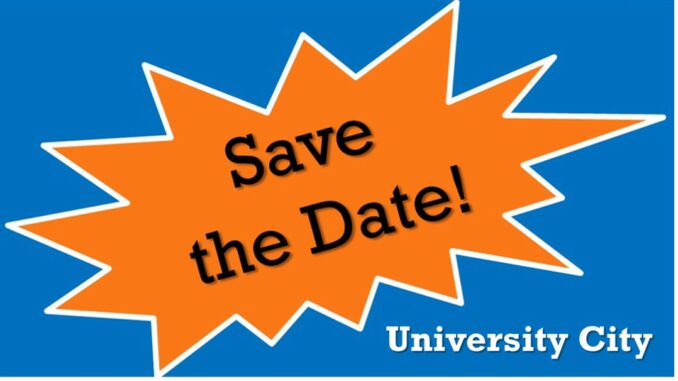 Hello University City neighbor, there's a lot going on in University City and we have a lot to chat about. August is a month of many contrasts – last days of Summer, the first days of school; the last few Summer Concerts and looking forward to Air Show; the 40th anniversary of National Night Out and ongoing Pure Water construction on Genesee and on Towne Centre Drive.
Let's get out there and enjoy the last few weeks of Summer in University City.
Here are Event Headlines for August 2023 from your neighbors at UCCA and University City News; follow the link for the details.
August Schedules begin at our Libraries, Parks, and Pools:
Libraries – University Community and North University – program schedules:
Pools and Parks and Recreation Centers program schedules:
Ongoing Events and Training and Networking Opportunities and Save-the-Date:
Save-the-Date September and October: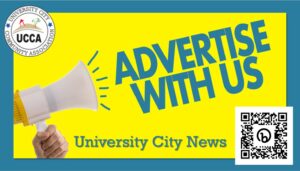 In Case We Missed It:
Refer to current event listings at: https://www.universitycitynews.org/category/events/
Contact us at: UniversityCityNews@gmail.com or leave us a voice mail at: 858-412-0786
There's a lot going on in University City and we have a lot to chat about. Let's get out there! This month, the University City community is host to many events with opportunities to meet up with elected officials, community leaders, neighbors and friends. I hope to see you out and about in University City.
– Diane Ahern, University City Community Association
Voice Mail: 858-412-0786
Email: UniversityCityNews@gmail.com