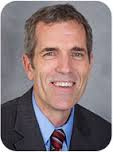 From John Lee Evans, Trustee, San Diego Unified Schools:
Spreckels Elementary is undergoing transformation, as it is being improved to more closely fit the needs of the neighborhood. Staff and parents are excited about the new leadership under Principal Michel Cazary. Academic rigor is being increased and more families will now be choosing their neighborhood school. This is a wonderful time for families entering Spreckels.

Public schools in San Diego are on the rise. The goals of Vision 2020 are steadily becoming a reality.  Our high school students are going to be better prepared for college and career as we transform high schools across the district with broader curriculum and internships. The University City Cluster is no exception. The elementary schools and middle school are collaborating to better prepare our students for high school with an emphasis on critical thinking. We are shifting from an emphasis on rote memorization of content to an ability to critically sift through the plethora of information now available via the Internet.

Vision 2020 emphasized the importance of quality neighborhood schools. As the quality goes up at all of the schools across the district we anticipate fewer kids attending outside their in neighborhood. As the number of outside students in UC schools goes down, we also expect more UC neighborhood kids to attend their local school.  At the UC Cluster this year we will be discussing ways to balance the enrollment at our three elementary schools, possibly making some boundary changes. All of this will depend upon community input.
⇒ For the most current information, visit https://www.universitycitynews.org/imagine-uc-2020-sdusd-school-facilities-project/
Note: For UC Cluster updates, visit http://www.uccluster.com/.
For more University City News, refer to the September UCCA newsletter. Volunteers are delivering the September UCCA University City newsletter to south UC residences and businesses this weekend. The newsletter is also available at UC libraries and recreation centers; and online at University City News on the Newsletter Archives Page https://www.universitycitynews.org/ucca-newsletter-archives/