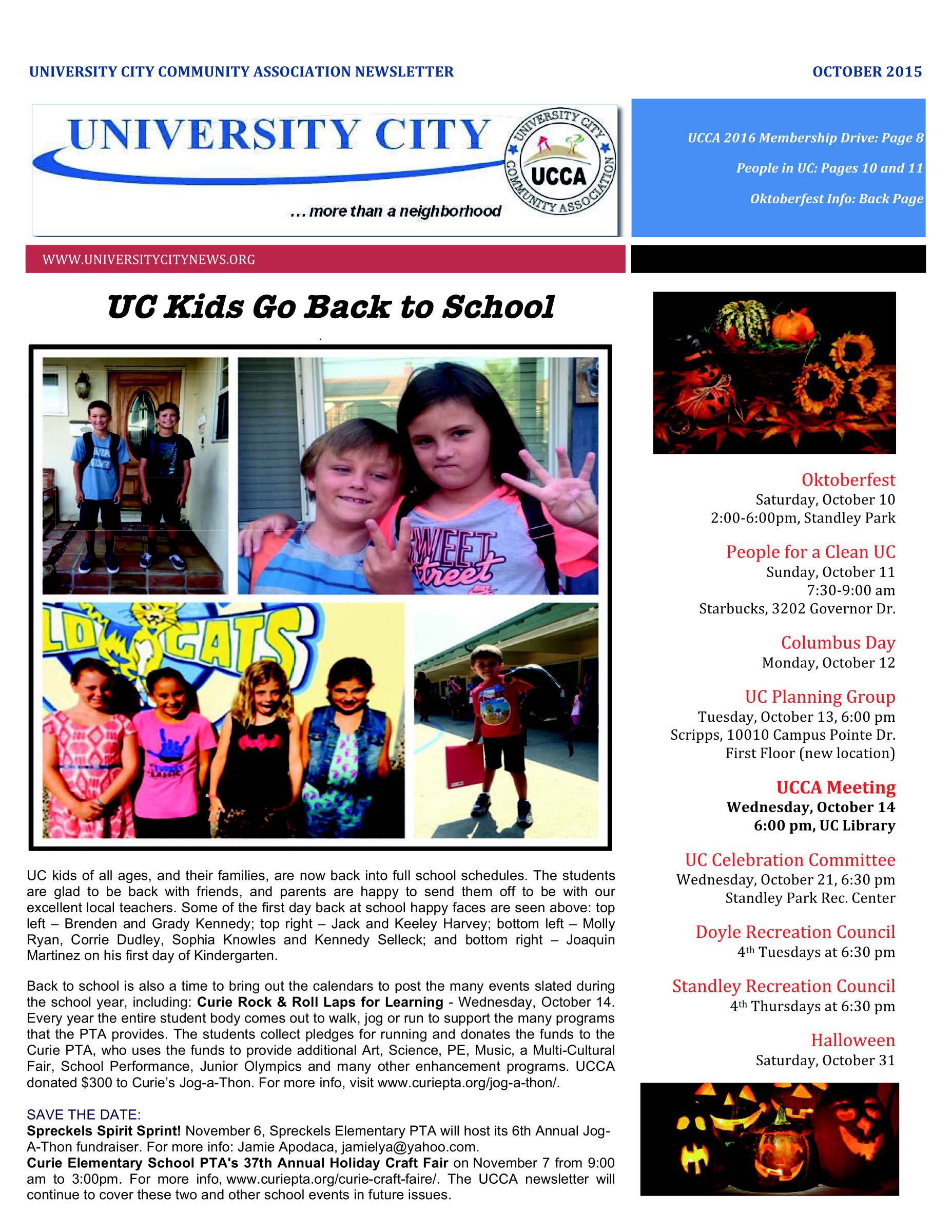 The theme of the October Newsletter 2015 is "UC Kids Go Back to School" and features many upcoming school-related events such as Curie's and Spreckels' Jog-a-thons, Curie's Holiday Craft Fair, and EdUCate's Oktoberfest; as well as changes at Spreckels and current and former student accomplishments.
You'll also find library program highlights, and news about the Halloween Carnival, Blood Drive, Garden Club, the new Grace City Church, Lucky Pup Dog Rescue, membership, Buy Local … and much more.
Available online on the Newsletter Archives page; and at UC libraries and recreation centers; and delivered to south University City residences and businesses this weekend.
---
What do Facebook, Twitter, Nextdoor, ImproveUC and UCCA have in common? They are all ways neighbors can connect with neighbors and the University City community. Create a post, start a conversation, share the news, organize an event, keep in touch, take a look: