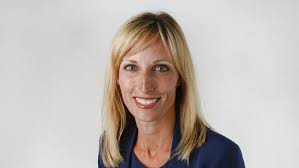 Recently elected County Supervisor Kristin Gaspar will be the special guest at Wednesday's UCCA meeting.
These are some of the issues and topics on the agenda for the July UCCA meeting:
Homelessness in San Diego County & Fire Safety with County Supervisor Kristin Gaspar
Meals on Wheels
Addiction treatment and counseling
Short Term vacation rentals
Miramar safety letter / TV follow up
UCCA's grant award
New Summer Concerts banners
Logo T-shirts
National Night Out Dance Marathon – August 1
EdUCate / UCCA possible partnership on light pole banners
Volunteer appreciation – August 13
Fire and Police reports
City Council District 1 staff
University City Community Association (UCCA) is a non-profit (501c4) organization funded through membership dues, which provides and promotes the civic, cultural, social, educational and recreational development and improvement in University City; and provides a forum where the interests of residents may be expressed and contributions made to the protection of life and property in the community. UCCA is the source for University City News.
The July 12 UCCA meeting is at the Community Library, 4155 Governor Drive, at 6 PM. All are welcome. This is a community meeting featuring law enforcement, fire-rescue service, legislative and other community leaders. All are welcome.
If you have an agenda item to suggest, please call UCCA's voice mail 858-412-0786; or use the Contact Us link at https://www.universitycitynews.org/contact-us-or-volunteer-in-uc/