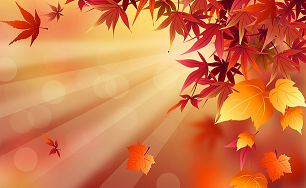 Hi neighbors,
It's time to join UCCA (or renew your membership) for 2018. You will find an envelope in the center section of the November print newsletter. Please be careful when you remove the staples and send-in your membership form. Please note that this year, if you feel so inclined, that in addition to your choice of membership category/payment you can donate an additional amount to a particular UCCA-sponsored event. You may also join UCCA and/or make a specific donation online through PayPal at https://www.universitycitynews.org/join-ucca-today/. Thank you in advance for supporting UCCA's efforts in making University City, "more than just a neighborhood."
The Fall/Winter "holiday" season is beginning, and based on last year's wet winter, it might be time for clearing out roof gutters, repairing possible roof leaks, and getting the hot chocolate ready for the cooler evenings.
The Aztec football team is having one of their best winning seasons so far, and the University City High School team is also doing very well. Major League Baseball's World Series has started and when games are being played in November, weather may become a factor. At the time of this writing it will be either last year's World Series Champion Chicago Cubs, or our nemesis up the freeway, the Los Angeles Dodgers, representing the National League against the American League pennant winner. And in case you missed the "Breeder's Cup" at Del Mar, remember the Bing Crosby session continues until the end of the month.
As you know, the Westfield, UTC mall will be opening some of their specialty stores/restaurants this month, as the construction of their high-rise apartment building on Nobel continues.
I am sorry to report that the recently revised MTS schedule did not fulfill the request to incorporate/restore bus service to the thousands of families living east of Genesee in University City. Bottom line it's all about projected ridership.
On October 25, UCPG's special appointed committee addressed the concern related to the proposed "Pure Water" project (also referred to as "Toilet to Tap"). Councilperson Barbara Bry supported UCPG's efforts in extending the environmental response timeline to allow UCPG to convene a committee/public meeting. The main issue was the anticipated traffic congestion and noise associated with the construction of the sewer pipeline on Genesee. The current plan indicates the underground construction (12-ft wide), would limit traffic to only one lane on the west side of Genesee during the day, and the obvious affect the associated nighttime work will have on nearby residents and businesses. The project affecting University City, (Clairemont Mesa Blvd north on Genesee to Nobel, then east on Nobel to Town Center Drive, and north on Town Center Drive to La Jolla Village Dr.), would take approximately 45 days. For related information, visit https://www.universitycitynews.org/2017/10/26/pure-water-genesee-ave-sewer-line-proposal-ucpg-subcommittee-report/. We will provide updates at our November UCCA meeting and on our website as they become available. STAY TUNED!
San Diego City School officials will hold an important "Imagine UC 2020" meeting to update University City residents on November 8, 6 PM, at Spreckels Elementary. The update will include information on the planned "shared-use" agreement between the City Parks and Recreation and the San Diego City School District. New design information about the planned competitive Olympic sized pool, jogging path, and the performance pavilion will be made available. Also included will be information on the renovations planned for both Spreckels Elementary and Standley Middle School.
This month, our UCCA board would like to convey a special salute to our Armed Forces veterans. And sincere wishes to you and yours for a most wonderful Thanksgiving. Special thanks go out to our many local advertisers in this newsletter; without them our free-to-readers print newsletter could not be published. Please support our advertisers!
And finally, Election of UCCA officers for 2018 is scheduled to take place during our Wednesday, November 8 meeting at the Community Library on Governor Drive. Please come and cast your ballot. For more information about the election and candidates see page 3 of the print newsletter.
Thank you, Barry