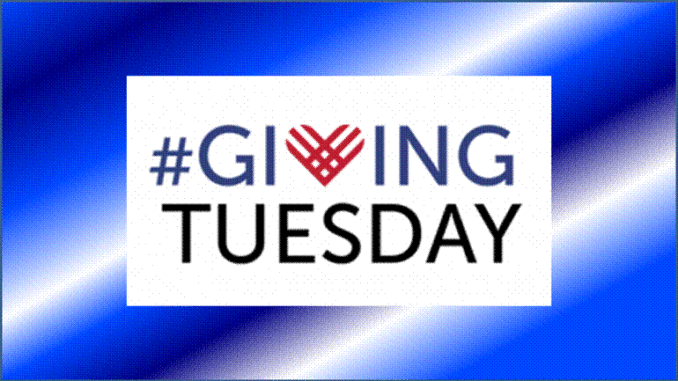 Looking for ways to participate in #GivingTuesday while helping your local community? Consider giving to these three University City organizations.
University City Community Association: Membership dues and donations help support many worthwhile organizations, (i.e. public schools' fundraising, Standley Park, EdUCate, Neighborhood Watch, lmproveUC, Library Friends … and more) as well as many special projects and activities such as Buy Local, median beautification, painted utility boxes and street banners, 4th of July Celebration, summer concerts, December holiday tree and menorah lighting, and our monthly newsletter delivered to your south UC home and/or business, libraries and recreation centers. To join UCCA and/or make a donation, visit https://www.universitycitynews.org/join-ucca-today/
EdUCate!, the University City Foundation for Public Schools: EdUCate! is a nonprofit foundation established in 1993 with the goal of providing supplemental funds to all five University City public schools. To make a donation, visit https://www.uc-educate.org/
University City Centurion Foundation: The Foundation supports University City High School sports and activities. Through its Grant Program, the Foundation is able to provide monetary support for needs that may not currently be available in a team's or Club's budget. To make a donation, visit http://uc-centurionfoundation.com/index.php
From Wikipedia: Giving Tuesday, often stylized as #GivingTuesday for purposes of hashtag activism, refers to the Tuesday after U.S. Thanksgiving in the United States. It is a movement to create an international day of giving at the beginning of the Christmas and holiday season. Giving Tuesday was started in 2012 by the 92nd Street Y and the United Nations Foundation as a response to commercialization and consumerism in the post-Thanksgiving season (Black Friday and Cyber Monday).
For more University City News, visit https://www.universitycitynews.org/