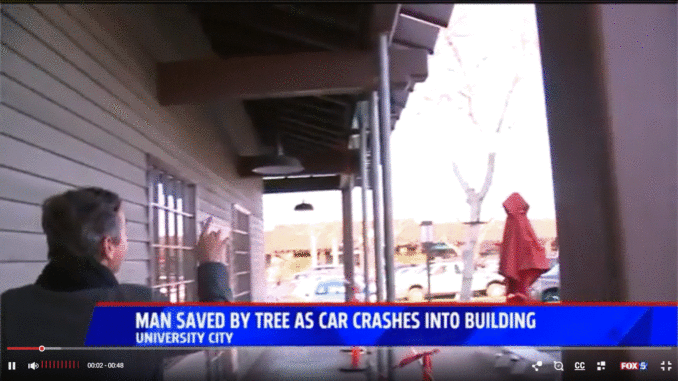 Report of February 23 accident at UC MarketPlace from Fox 5 San Diego:
A man in University City said that only a tree stood between him and certain death this morning [February 23] after a Range Rover crashed into the area where he was working.

Eduardo Valdez was installing lights on the tree in a Governor Drive shopping area when a woman lost control of her SUV, crashing into an outdoor restaurant patio before barreling toward Valdez.

He said that if it weren't for the tree, he may not have survived the accident.
For full story and video, visit http://fox5sandiego.com/2018/02/23/im-lucky-that-im-alive-tree-saves-man-from-runaway-suv/