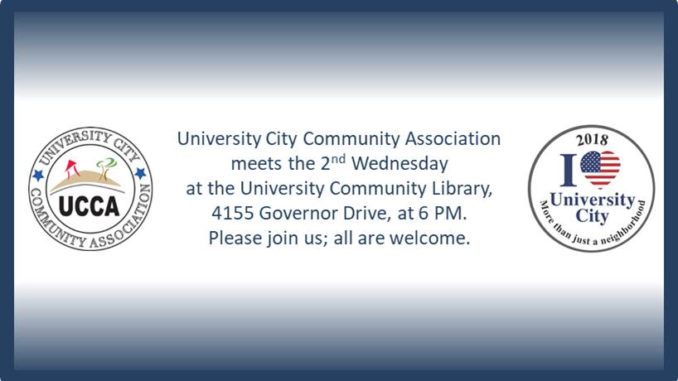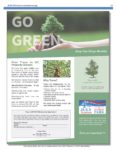 Wednesday's featured guest will be Janay Kruger of Trees 1000 Foundation with information about free trees for University City property owners. Other agenda items include a sneak peak at the new canyon banners, Pure Water sewer line construction, Summer events at Standley Park (UC Celebration, Summer Concerts, Banana Split Ice Cream Social), Doyle Park playground, SD Parks and Rec open house, neighbor introductions, an open forum (speak your piece) and much more.
This is a University City community meeting so we'll also include updates from law enforcement, fire-rescue service, legislative and other community leaders. All are welcome.
Come early! We'll be there at 5:45. Neighbors who would like to meet and greet and network, please join us beginning at 5:45. Refreshments will be served.
University City Community Association meets Wednesday, June 13 @ 6 – 7:30 PM, at the University Community Library, 4155 Governor Drive. 
If you have an agenda item to suggest, please call UCCA's voice mail 858-412-0786; or use the Contact Us link at https://www.universitycitynews.org/contact-us-or-volunteer-in-uc/