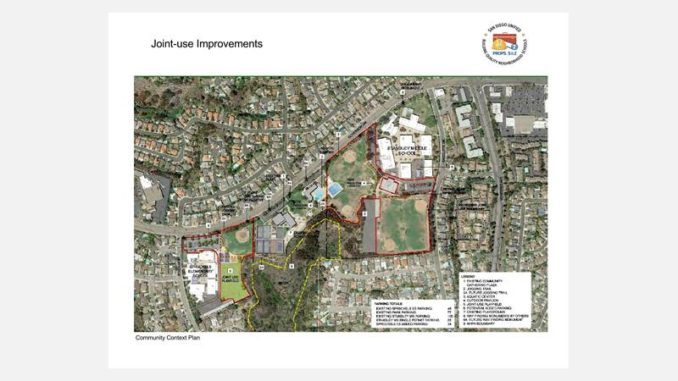 Master planning is being finalized for improvements of joint use facilities between Spreckels Elementary and Standley Middle Schools for community use. Estimated completion of Summer 2020. Funding provided through Propositions S and Z.
Proposed features include:
Aquatic center
Jogging path
Pavilion
Additional turf field
Additional parking
For more information, refer to images embedded at the end of this post.
See also the Standley Middle School Project Portfolio link at https://fpcprojects.sandi.net/Pages/Reports.aspx?SchoolName=9325
For related posts, visit https://www.universitycitynews.org/category/uc-cluster-schools/