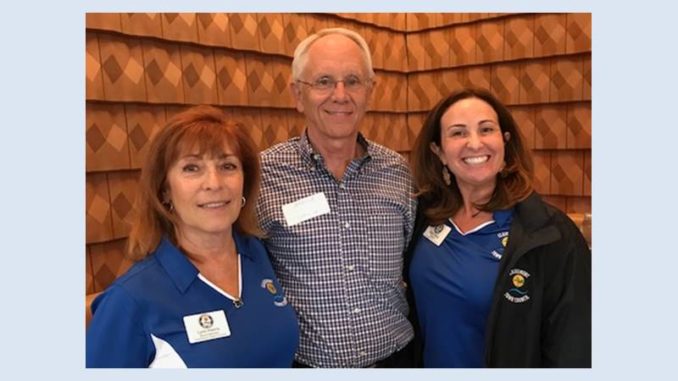 How would you feel if you awoke to find that an investor had purchased the home next door and had begun renting it year-round to tourists who are here for a few days of fun, celebration and partying? Homes in UC neighborhoods operated as mini hotels are a real possibility if the lobbying by the tourist industry and mega vacation rental companies is successful.
On July 16, the Mayor will present to Council what many call a historic proposal for the regulation of short term vacation rentals (STVR) in the City. The Mayor has published a draft of his short-term residential occupancy (STRO) plan on the City's website, but the draft is extremely light on details. A proposal to regulate the burgeoning "sharing economy" was shelved late last year when Council seemed to be split almost evenly on adopting the first plan.
The Coalition of Town Councils (of which UCCA is a member) has been advising the Mayor's office, and pressing for regulations that will not destroy the peace and quiet of San Diego's residential neighborhoods. Ordinances have recently been adopted in Los Angeles, San Francisco and Boston that many consider to be much more reasonable and protective of the current character of the neighborhoods than is expected to come from our Mayor.
Although the Coalition supports the right of a homeowner while living in their home to rent out a room or rooms for extra income, they do not support the change in the character of our neighborhoods that will likely occur if investors are able to operate multiple homes for the purpose of housing vacation renters. Further reducing the housing stock at a time when San Diego is in a housing crisis seems to be an odd choice.
The Coalition is made up of leaders of our respective communities who are doing their best to see to it that fair and reasonable regulations of this industry are adopted. Please keep up to date by checking with the UCCA website where updates will be posted as soon as they come in.
---
Information courtesy of Mack Langston. Mack is UCCA's representative to the Coalition of Town Council's Short Term Vacation Rental Working Group. Pictured with Mack Langston (center) are Lynn Haims, Clairemont Town Council (left) and Eden Yaege, President of Clairemont Town Council. Both Lynn and Eden presented information at the March UCCA meeting about the Coalition of Town Council's efforts to inform the public about short term rentals.
---
More information and references are available online at:
To comment online about the July 16 Special City Council meeting and vote on STVR regulation, visit https://www.sandiego.gov/form/agenda-comment-form . In the Agenda Item Number and Meeting Date section, enter – Item 600 – Short Term Residential Occupancy regulations – Monday, July 16, 2018
View the complete agenda for the July 16 Special Council Meeting at https://onbase.sandiego.gov/OnBaseAgendaOnline/Meetings/ViewMeeting?id=1239&doctype=1
For other City Council information, visit https://www.sandiego.gov/city-clerk/councilcomm