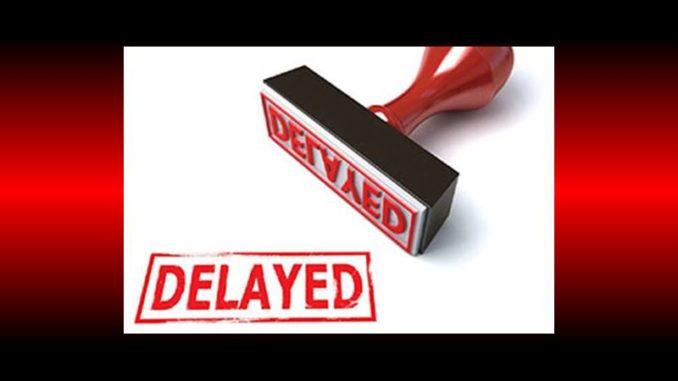 Due to the Thanksgiving Holiday, publication and delivery of the December 2019 print newsletter will be delayed by one week. The PDF version of the newsletter should be available on Tuesday, December 3, but the print newsletter will not be available until Friday afternoon, December 6. You will find copies at both the Library and the Recreation Center on Governor Drive on Friday afternoon. Home delivery by UCCA's volunteers begins Saturday, December 7, 2019.
UCCA and the newsletter team would like to draw your attention to a few events that take place the first week of December including:
At the University City public libraries: 

North University Community Library on Judicial free programs, events and concerts; details at https://www.universitycitynews.org/2019/11/29/library-on-judicial-announces-december-2019-programming-and-special-events/

Chess Club, Mondays at 3:00 p.m. Casual public chess meet open to all ages and skill levels.
Knitters' Circle, Thursday, December 5 & 19 at 1:00 p.m. All yarn enthusiasts are welcome.
Guided Meditation, Sunday, December 8 at 12:30 p.m. Guided meditation followed by tea.
Dean Ratzman Concert, Sunday, December 8 at 3:00 p.m. Enjoy an afternoon with musician Dean Ratzman as he sings and plays various instruments, including keyboard and trumpet. Dean plays music featuring jazz, swing, big band blues, and soul hits of American artists.

University Community Library on Governor free programs, events and concerts; details at https://www.universitycitynews.org/2019/11/29/library-on-governor-announces-december-2019-events-concert-book-club-and-special-programming/

Classic Book Club will be discussing The Art of War by Sun Tzu. Monday, December 2 @ 3:30 p.m.
OASIS: Home Front San Diego in World War II – The City of San Diego was profoundly changed by World War II. The population nearly doubled between 1940 and 1943. During that period, 1,500 people per week were moving into San Diego and entire new neighborhoods, such as Linda Vista, grew up. Tuesday, December 3 @ 1:00 p.m.
Fire Safe Council – Tuesday, December 3 @ 6:00 p.m. An open meeting for those interested in learning more about University City's newly formed Fire Safe Council. For more information, contact jemmasamala@gmail.com
Concert: San Diego Jewish Men's Choir will perform a variety of well-loved Jewish songs in the Hebrew, Ladino, English, and Yiddish languages. Wednesday, December 4 @ 6:30 p.m.
Tech Help – Looking for help with SDPL apps? Have a problem setting up an email account? General computer questions? Look no further than our Thursdays Tech Help program. Thursday, December 5 @ 2:30 p.m. – 4:00 p.m.
Sharp Talk – Thursday, December 5 @ 4:30 p.m.
Qi Gong (Chi Gong) is a simple preventative health method of relaxing and harmonizing the body. These gentle exercises are suitable for any age and health condition. Friday, December 6, 13, 20 & 27 @ 9:30 – 11:30 a.m.