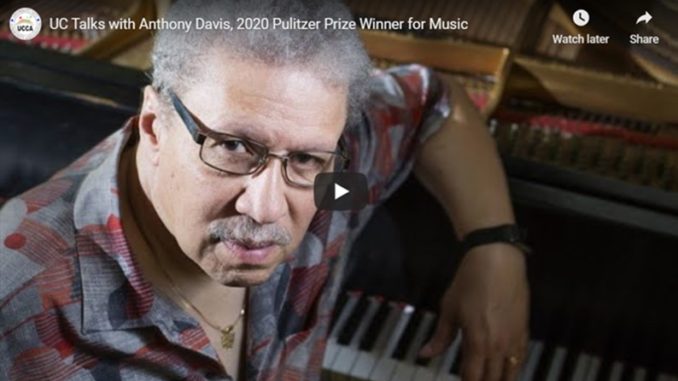 Anthony Davis, 2020 Pulitzer Prize winner for Music, chats with UC Talks host Jemma Samala about his winning opera "The Central Park Five" and the subject tone of social injustice in his operas. Called the Dean of African-American opera composers, Davis is a music professor at UCSD. He and his wife Cynthia, an opera singer and teacher, have lived in University City with their son Jonah for about two decades. Listen to the podcast on how Davis almost became a member of the Grateful Dead.
UC Talks is a hyper-local podcast that features conversations, interviews, and news of University City. UC Talks also includes readings of the University City newsletter. It's managed by University City Community Association (UCCA) and made possible, in part, by a generous Community Enhancement Program grant from the County Board of Supervisors. Our podcast host is newsletter editor Jemma Samala.
No special software is needed to listen; just click on the link, adjust the volume on your device, and click the play button. 
To submit an idea for an upcoming UC Talks podcast, please use the 'contact us' link at https://www.universitycitynews.org/contact-us-or-volunteer-in-uc/