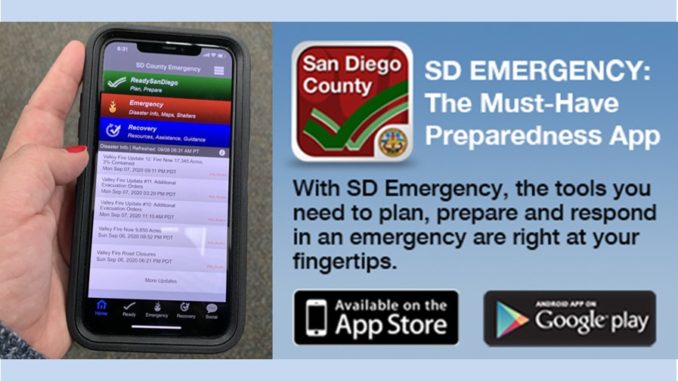 On September 6, 2020, Governor Gavin Newsom issued an emergency proclamation for San Diego County due to the Valley Fire. The San Diego County Emergency site is produced by the County of San Diego to provide information before, during and after disasters. Please visit SD County Emergency for updates during the Valley Fire emergency with evacuation notices and links to resources such as CAL Fire, the National Weather Service, and disaster relief organizations.
Other resources include:
ReadySanDiego.org is an extensive resource for emergency preparedness.  It includes signing up for AlertSanDiego, which is used to notify mobile phone users of evacuations and other important safety information.
SDCountyRecovery.com provides a variety of recovery information for people affected by a major disaster.
SD Regional Disaster Fund receives donations and make grants to nonprofit service organizations engaged in disaster recovery and rebuilding.
For more about current conditions related to the #ValleyFire, visit https://www.sdcountyemergency.com/
For related posts from UCCA, visit https://www.universitycitynews.org/category/sdfd/