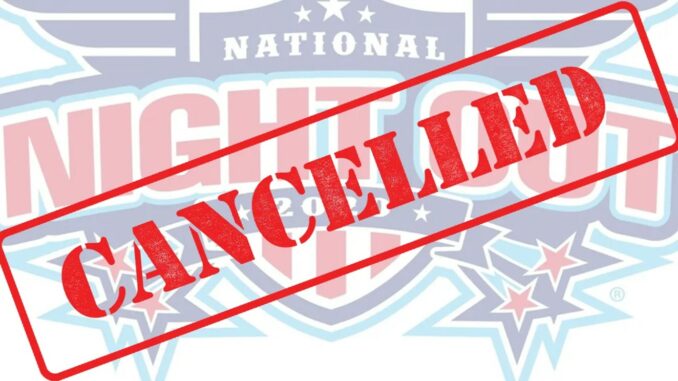 From Neighborhood Watch Coordinator Barbara Gellman: National Night Out is a national date of support to celebrate police-community partnerships, crime, drug and violence prevention, safety and neighborhood unity and University City has been very actively involved in this event through Neighborhood Watch, a program of our University City Community Association (UCCA).
Normally it would have taken place on August 4 (the first Tuesday in August) but due to the pandemic, it was postponed to October 6. Unfortunately, we still cannot gather in large groups as we have in previous years and the police officers will not be available to stop and chat. We will miss this neighborly gathering over food and conversation.
The one thing we can do is on October 6, make sure we have our lights on starting at 7:00 PM, sit outside in the driveway or front lawn and/or walk past a few homes to chat with people, at a distance, with masks. We can also commit to continuing the support for our police and neighbors. Being the extra eyes and ears of a community is a worthy task and all of you who are part of Neighborhood Watch are to be applauded for your persistence and commitment to this mission; it has made a difference for our law enforcement community and our neighborhood.
If anyone has any other ideas on how to celebrate, please share with me and I will pass it on. Please contact Barbara Gellman at bggellman@yahoo.com
---
For related posts, visit https://www.universitycitynews.org/category/neighborhood-watch/