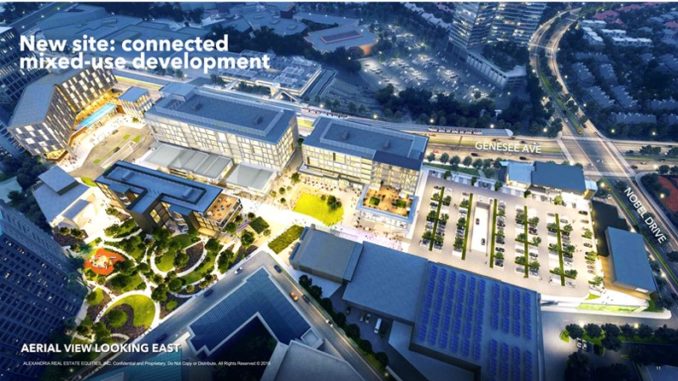 As reported by 10 News: An aging shopping center right across from one of San Diego's most luxurious could be in for a major revitalization project. The 31-year-old Costa Verde shopping center is right across from the modern Westfield UTC. The center, at the corner of Genesee and Nobel, serves the community with groceries, places to eat, exercise, and get gas and dry cleaning. However, it has several vacancies and there are always empty parking spaces. Now, it appears to be in for a major overhaul that would help it fit right in with Westfield UTC.
For the compete report from 10 News, visit https://www.10news.com/news/local-news/costa-verde-center-takes-key-step-toward-revitalization
For related posts from UCCA, visit https://www.universitycitynews.org/?s=costa+verde
Watch video report by clicking arrow.