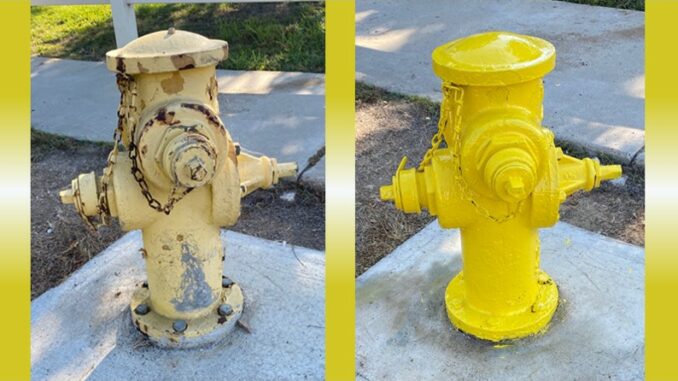 City Water Department crews are busy throughout University City performing fire hydrant preventative maintenance such as testing water pressure and valve function. Fire hydrants are also getting a fresh coat of paint. The bright yellow color makes them easier to find in the event of a fire emergency. The next time you walk through your neighborhood, take a look around. Where are the hydrants closest to your home? If they have a fresh coat of paint, you'll know they have also had a maintenance check. If you notice a hydrant leak or knock over, call the Water Department at 619-515-3525.
There are many things you can do to reduce the chance of a fire at your home. For more information, visit:
And don't forget: It's Election Time! In San Diego, the Super Polls are open now through Election Day November 3. If you haven't already done so, please exercise your right to vote. It's not too late. Local information at https://www.universitycitynews.org/2020/10/29/early-voting-means-your-vote-should-be-processed-for-first-release-of-election-night-results/
Photos were taken at the corner of Gullstrand and Florey Streets across from the University Village Park.