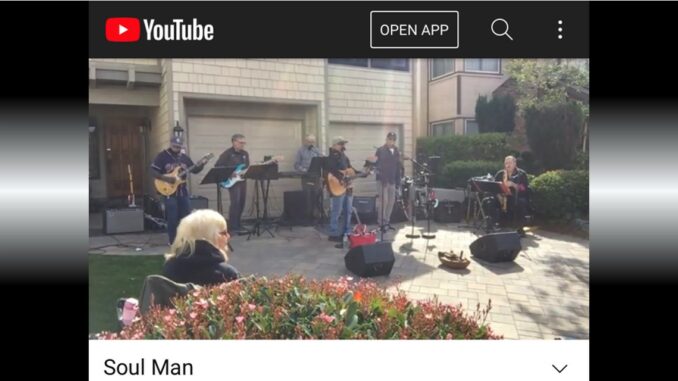 Courtesy of Greg Zinser: Good morning friends and neighbors. We enjoyed sharing our music yesterday with all who were able to join us for the Driveway Concert this past Saturday. For those who may be interested, I recorded the concert and have just finished editing the videos and posting all of them to YouTube. Please click the following link to access them: https://www.youtube.com/playlist?list=PLVb2M3D9S_nPPeNto5xyyoceJceFgZ0Tt
As you can see on the YouTube playlist, I posted each song separately so you can access any of them without having to view the entire concert. Your driveway band last Saturday included:
Greg Zinser–keyboard and vocals

Mark Evans–bass

Rick Gill–drums and vocals

Mark Lopez–electric guitar

Paul Hartley–guitar and vocals

Dave Russell–vocals

Will Tisch–sax, flute and harmonica

Jim Hibert–acoustic bass
On behalf of the entire band, we look forward to sharing our music with you again soon.
---
Courtesy of Greg Zinser, Music 123, www.music123.org
Editor's note: Greg Zinser is a University City resident and long-time volunteer. For more information, take a look at https://www.universitycitynews.org/?s=greg+zinser