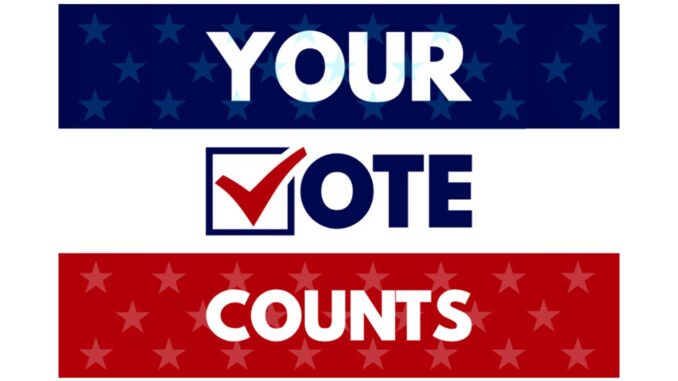 From the San Diego Registrar of Voters: Every active registered voter has received a ballot in the mail for the upcoming gubernatorial recall election. Voters will have the option to return their ballot by mail or at one of many convenient mail ballot drop-off locations around the county.
Why are we having an election?
California is one of 19 states that allows any elected official to be "recalled". For the first time in nearly 20 years, California will hold an election that asks voters if they want to remove the governor from office.
What's on the ballot? The ballot will ask two questions:
Do you want to recall the governor?
If recalled, who do you want to replace him?
Will there be In-person Voting Locations?
Yes. In-person Voting Locations will be open across the county for four days, Saturday, September 11 – Tuesday, September 14.
Avoid lines and vote early:
At the Registrar's office beginning August 16, 8 a.m. to 5 p.m. Monday through Friday.
At a voting location near you or the Registrar's office Saturday, September 11 through Monday, September 13, 8 a.m. to 5 p.m.
All voting locations will again be open on Election Day when the voting hours will change to 7 a.m. to 8 p.m.
For more information, visit the Registrar of Voters election information page at https://www.sdvote.com/content/rov/en/elections/election_information.html
From the Registrar of Voters: What you Need To Know