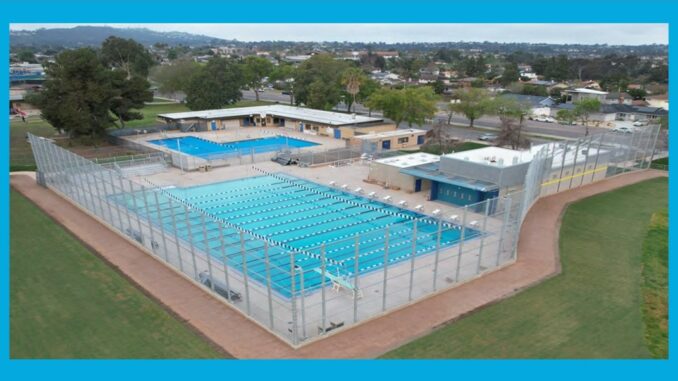 This just in from Parks & Recreation: The Standley Aquatic Center, adjacent to Swanson Memorial Pool in Standley Park, is a joint use facility with the San Diego Unified School District. The Aquatic Center facility is ideal for competitive swimming, water polo and lap swimming. Operational hours are limited to High School Swim Teams at this time.
However, the Center is open to the public for Monday through Thursday evenings for Lap Swim. A single visit pass is $4.00. The Summer hours and programs schedule will start in June. Please note that Swanson Memorial Pool is currently closed until further notice for deck repairs. For more information, visit https://www.sandiego.gov/pools/standley-aquatic-center
University City neighbor Matty Wuest had a souvenir picture taken by Aquatic Center staff as the Center's first Lap Swim customer.