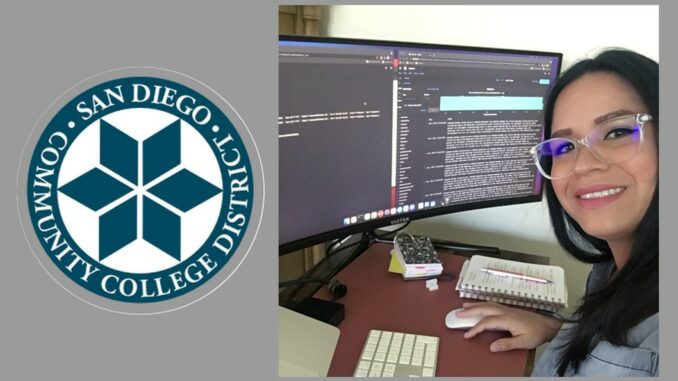 From San Diego College of Continuing Education (SDCCE): San Diegans interested in computers and information technology (IT) can start training this summer for the well-paying career field. A tuition-free IT program at San Diego College of Continuing Education (SDCCE) prepares students to enter the workforce within four to eight months. At SDCCE, students can earn an IT certificate at no-cost, including Cybersecurity Analyst, Virtual Datacenter, and Cloud Solutions AWS-Associate.
New students are encouraged to start with the Desktop Technician Certificate Program at SDCCE to become familiar with managing and securing computers and basic network infrastructures. Working IT professionals often enroll directly into the Cybersecurity Analyst certificate programs.
SDCCE has been designated a Preferred Provider for information technology (IT) and cyber talent by CyberHire. San Diego Workforce Partnership, San Diego Regional Economic Development Corp, and the Cyber Center of Excellence have joined forces to launch CyberHire — a program designed to address the region's growing demand for Cybersecurity skilled workers by creating accessible pathways that are available for job seekers who are under resourced and underemployed. 
To learn more or to sign up for orientation visit: sdcce.edu/computers.