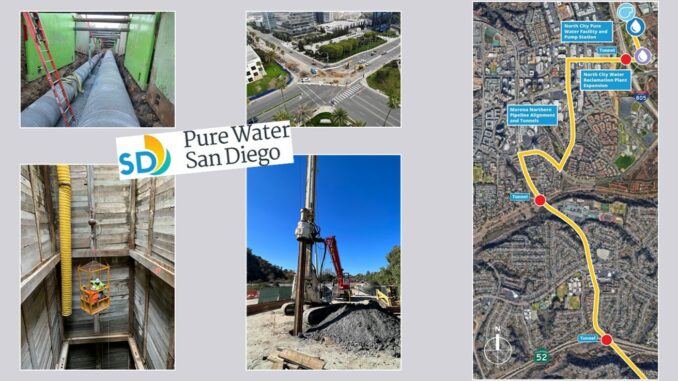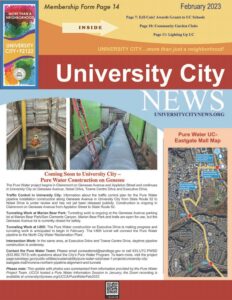 ⚠️Info Session Recap: UCCA and the Pure Water Project Team co-hosted a Pure Water Construction Information Session via Zoom on Tuesday, January 31, at 6 PM. A link to the Zoom Recording and Passcode is below. This recording will be available for 30 days. For more information, please refer to the February University City News.
This meeting was recorded: 
The presenters were members of the Pure Water construction project team. The Information Session was devoted exclusively to Pure Water construction on Genesee, Nobel, Towne Center Drive, and Executive Drive from Appleton in Clairemont to the I-805 in University City.
The presentation included discussion and information about the construction and tunneling at Marian Bear Park and at Rose Canyon as well as tunneling at the I-805. There was also discussion of the traffic control plan for each of the three blocks on Genesee Av – Appleton to SR-52 in Clairemont; SR-52 to Governor in University City; and Governor to Nobel in University City.

---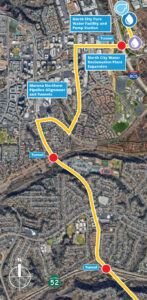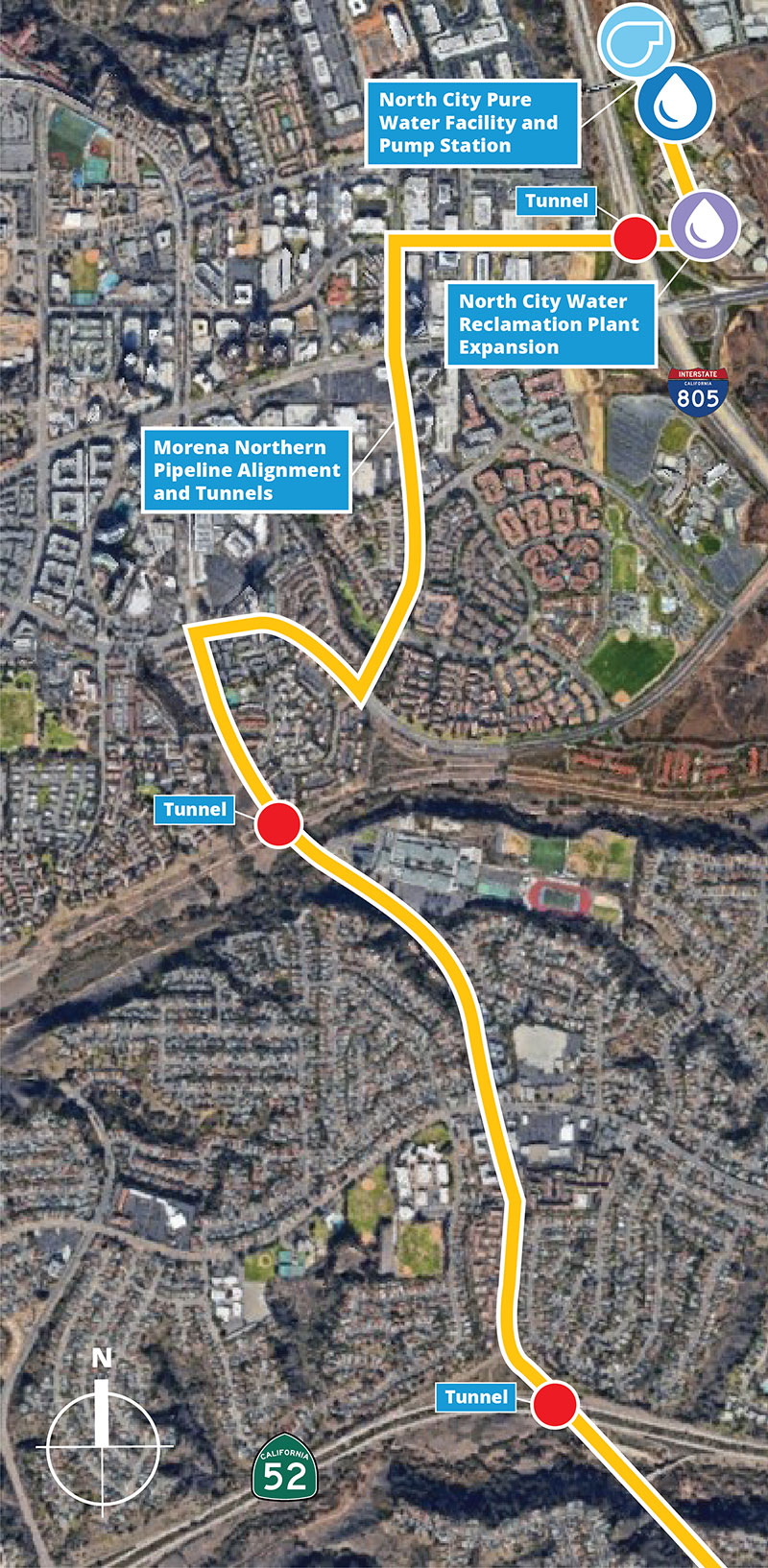 From the City of San Diego: The Pure Water Pipelines and Tunnels Projects will connect the Clairemont Morena Pipelines Middle Alignment to the south with the University City North City Water Reclamation Plant (on Eastgate Mall) to the north.
This project begins in Clairemont on Genesee Avenue between Appleton Street and state Route 52 (refer to attached map) and continues through University City: on:
Genesee Avenue
Nobel Drive
Towne Centre Drive
Executive Drive.
Tunneling will be completed at Genesee Avenue and SR-52, at Genesee Avenue and Rose Canyon, and under Interstate 805 (east from Executive Drive).
This project includes portions of two 10.5-mile pipelines:
one 48-inch wastewater pipeline that will carry wastewater north to the North City facilities for purification
one 30-inch brine pipeline that will carry the biproduct from water purification south to the Point Loma Wastewater Treatment Plant
View the latest information about the Pure Water University City website: https://www.sandiego.gov/public-utilities/sustainability/pure-water-sd/phase-1-projects/university-city-eastgate-mall/morena-northern-pipeline-alignment-and-tunnels
Sign up for Pure Water Construction Updates at: https://www.sandiego.gov/public-utilities/sustainability/pure-water-sd/phase-1-projects/university-city-eastgate-mall
The Pure Water Construction Updates email lists that include updates for areas in University City, Clairemont and Miramar/Mira Mesa are:
5- Morena Middle Pipelines Project Updates (Clairemont)
6- Morena Northern Pipelines and Tunnels Project Updates (University City)
7- North City Water Reclamation Plant Expansion and Pump Station Project Updates (Eastgate Mall)
8- North City Pure Water Facility and Pump Station Project Updates (Eastgate Mall)
9- North City Pure Water Pipeline, De-chlorination Facility and Subaqueous Pipeline Project Updates (Miramar, Scripps Ranch, Miramar Reservoir)
For more Pure Water news as reported by UCCA, visit: https://www.universitycitynews.org/?s=pure+water