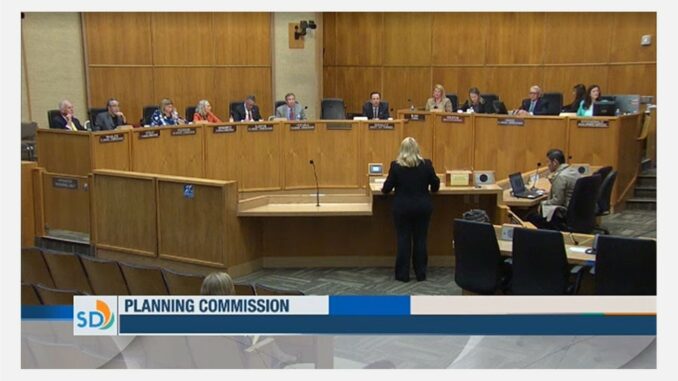 The Planning Commissioners will meet in person on Thursday, May 11, beginning at 9 AM. The meeting  will be open for in-person testimony. Please note two agenda items of interest to University City:
ACTION ITEM 3: TOWNE CENTRE VIEW – PROJECT # 624751. Department Recommendation: Recommend City Council to Approve the Project.
WORKSHOP ITEM 4: UNIVERSITY COMMUNITY PLAN UPDATE – WORKSHOP, This is a workshop for the Planning Commission to provide input on the Community Discussion Draft of the University Community Plan. Please note that this is a workshop item and no action will be taken by the Planning Commission. Nancy Graham presenting.
This is a hybrid meeting. In lieu of in-person attendance, members of the public may also participate and provide comment via telephone, ZOOM, using the Planning Commission webform, or via U.S. Mail of written materials.