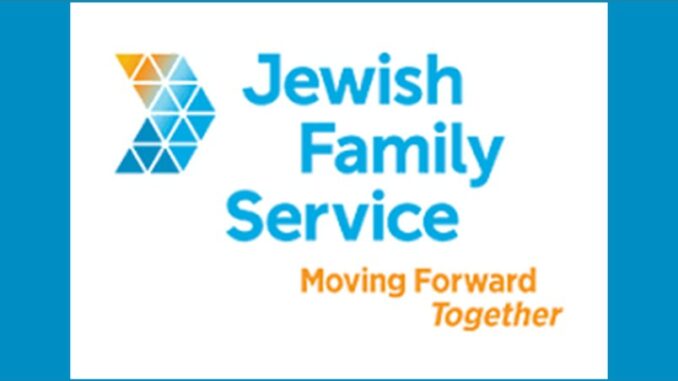 From Jewish Family Service: Jewish Family Service to Host Renowned Rabbi, Author Sharon Brous; Annual Signature Luncheon to Feature Conversation on Human Connection: 
Jewish Family Service of San Diego (JFS) is hosting its annual signature luncheon at 12 p.m., Thursday, November 2 with nationally renowned Rabbi and author, Sharon Brous, for a discussion on human connection.

Held at the Hilton La Jolla at Torrey Pines, the event with Rabbi Brous is scheduled from 12 to 2 p.m.

In a post-pandemic world contending with the wars in Ukraine and Israel, the transformative power of human connection is being sought from all corners of the globe. During the intimate and thought-provoking conversation led by JFS CEO Michael Hopkins, Rabbi Sharon Brous will explore the topic of human connection and its power to transform the way we think, feel, and live. Drawing from ancient Jewish wisdom and contemporary social science, guests will gain a greater understanding for connection, kinship, and how to create a more loving and just society.

"Rabbi Brous's role as a spiritual leader offers invaluable lessons on how San Diegans can strengthen connections and foster kinship with others," said Hopkins. "Events like our Signature Luncheon allow JFS to connect with and address the needs of our community through open conversations about the struggles we face. We are honored to welcome Rabbi Brous to this discussion."

Named as the most influential rabbi in America by Newsweek, Rabbi Sharon Brous is the founding and senior rabbi of IKAR, a leading-edge Jewish community based in Los Angeles. She blessed both President Obama and President Biden at their inaugurations. Her TED talk "Reclaiming Religion" has been translated into 23 languages and her first book, The Amen Effect: Ancient Wisdom to Mend Our Broken Hearts and World, will be released in January 2024.

Tickets for the event can be purchased for $90, which will fund impactful Jewish Family Service programs and resources made available to the greater San Diego community.

To register or for more information, visit www.jfssd.org/Luncheon2023.

---

About Jewish Family Service of San Diego – Moving Forward Together
Founded in 1918, Jewish Family Service (JFS) is one of San Diego's most impactful nonprofit agencies – providing resources and support to over 70,000 people every year. Through integrated services, the organization empowers people of all ages, faiths, and backgrounds to overcome challenges, set goals, and build more stable, secure, and connected lives. JFS is committed to helping individuals and families move forward, while developing innovative strategies to break cycles of poverty and strengthen our San Diego community.   

To get help, volunteer or support JFS, visit jfssd.org or call 858-637-3000.